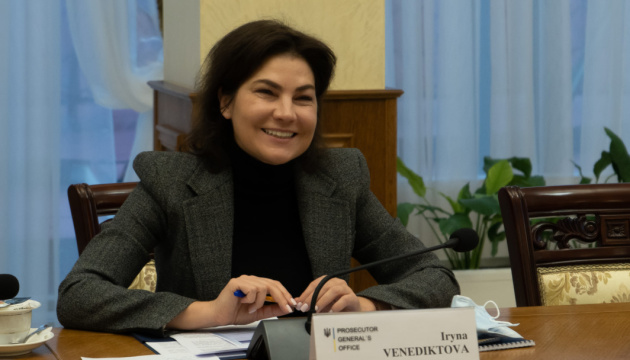 Venediktova meets with World Bank delegation
Prosecutor General of Ukraine Iryna Venediktova and representatives of the World Bank have discussed the cooperation in the field of returning assets illegally withdrawn from Ukraine and the fight against corruption.
In a post on her Facebook page, Venediktova wrote: "A fruitful meeting with Regional Director for Eastern Europe, Arup Banerji, Lead Economist and Program Leader for Economic Policy for Eastern Europe, Karlis Smits and Senior Financial Sector Specialist at World Bank Group, Laura Pop. The World Bank has been long supported Ukraine in the development of anti-corruption bodies and is ready to assist in the development of this infrastructure."
According to Venediktova, the fight against corruption is a "joint responsibility for all law enforcement and state bodies."
"Another key to the successful development of the state is judicial reform. Both citizens of Ukraine and foreign investors want to live by transparent rules in a country with the rule of law, not corruption, and to know that they are protected from illegal acts," Venediktova stressed.
In addition, the prospects of cooperation in the field of returning assets illegally withdrawn from Ukraine were discussed at the meeting.
"We are constantly raising this issue at the international level. We need a common asset recovery roadmap, as well as expert support from the World Bank to develop effective mechanisms. We are also open to the exchange of experience in the field of cryptocurrency circulation," Venediktova said.
As Ukrinform reported, on November 11, Venediktova discussed cooperation with the competent authorities of Luxembourg in the fight against money laundering and asset recovery.
iy