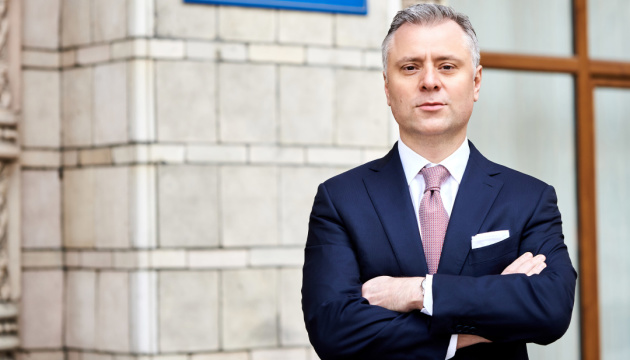 Vitrenko calls Gazprom's intention to create new Nord Stream 2 operator mockery
Against the background of the suspended certification of Nord Stream 2 AG as the operator of the Nord Stream 2 gas pipeline, Gazprom has announced its intention to create a new subsidiary that will be responsible for the pipeline in the territory of Germany.
"We have some good news: the certification procedure for Nord Stream 2 has been suspended. However, everything is not so clear. Gazprom told the German regulator that it intended to set up a subsidiary in Germany, which will be an independent operator of Nord Stream 2, only of the pipeline's part located in Germany," CEO of NJSC Naftogaz of Ukraine Yuriy Vitrenko posted on Facebook, Ukrinform reports.
According to Vitrenko, this is a mockery of European rules as it does not comply with the legislation on gas pipeline certification. Therefore, in his opinion, the United States should impose sanctions on the operator of Nord Stream 2, which Gazprom intends to create.
"We call on the U.S. government to impose sanctions under U.S. law on the operator of Nord Stream 2, which Gazprom claims to create. These new sanctions should last at least until Russia stops using gas as a weapon and starts acting in accordance with European rules," Vitrenko added.
As reported, the Federal Network Agency of Germany (Bundesnetzagentur) suspended the procedure to certify Nord Stream 2 pipeline.
On September 10, Russian gas monopoly Gazprom announced that the construction of the Nord Stream 2 gas pipeline was completed.
The pipeline was built from Russia to Germany, bypassing Ukraine under the Baltic Sea. Gazprom is the only shareholder in the project. Now the pipeline is pending certification by a German regulator.
ol