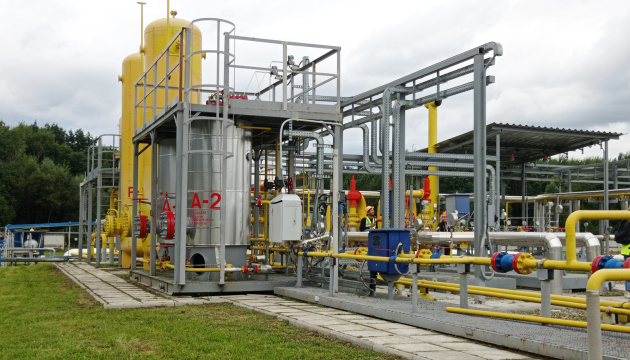 Ukraine reduces gas imports by 77% in October - GTSOU
In October compared to September 2021, gas imports to Ukraine decreased by 77%, Ukrinform reports, referring to the Gas Transmission System Operator (GTSO) of Ukraine LLC.
"Gas imports decreased by 77% or 510 million cubic meters compared to the previous month. After the physical gas transit to Hungary was halted, imports from this country to Ukraine decreased 16 times, but did not stop completely due to virtual reverse [flows]. In October, 37 million cubic meters of gas was imported from Hungary," reads the report.
It is noted that the largest amount of gas imports came to Ukraine from Slovakia, whose share of total imports amounted to almost 75% (115.9 million cubic meters). Imports from Poland dropped to 1.8 million cubic meters.
In October, gas exports and re-exports increased by 81% compared to September and amounted to 479.3 million cubic meters. Customers exported 223 million cubic meters to Hungary, 191.7 million cubic meters to Slovakia, and 53.3 million cubic meters to Poland. In addition, in October, five suppliers exported 11.2 million cubic meters of gas from Ukraine to Moldova.
As reported, in September compared to August 2021, gas imports to Ukraine from Europe rose by 17% to 665 million cubic meters.
From October 1, 2021, the transit of natural gas through the territory of Ukraine in the direction of Hungary was halted.
iy