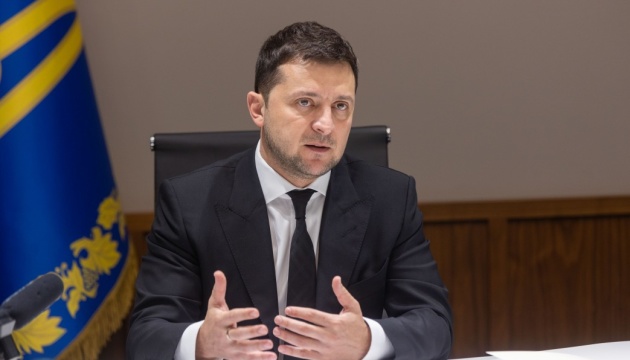 Zelensky: We are witnessing artificial crisis created by Russia against Europe
Russia has orchestrated a gas crisis in Europe by using energy supplies for blackmail, Ukrainian President Volodymyr Zelensky has said.
According to an Ukrinform correspondent, the head of state said this in comments to AFP.
"We are witnessing an artificial crisis, which has a clear goal: to force Europe to give up its values," Zelensky said.
He added that "there is a real gas aggression against the EU," which requires a coordinated response from EU members.
According to Zelensky, the EU countries should cooperate with Ukraine in countering Russian blackmail.
"Ukraine has something to offer its European partners. Existing capacities for pumping gas through Ukraine are enough not only to normalize the situation now but also to protect Europe from such price shocks in the future," Zelensky said.
He recalled that Russia had repeatedly used similar gas blackmail against Ukraine. "Now it is Europe's turn to get themselves acquainted with the concept of gas war," Zelensky concluded.
op