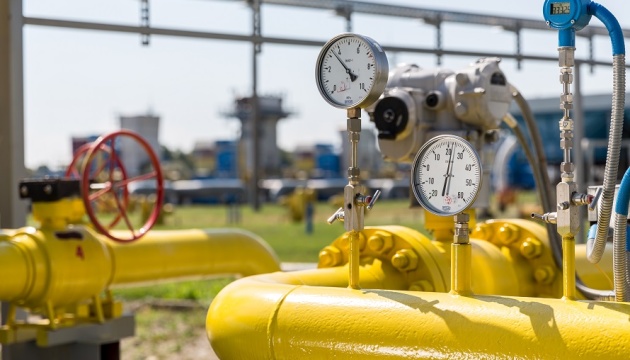 Ukrainian GTS ready to ensure long-term transit of gas to Europe - operator
The Ukrainian gas transmission system is ready to provide long-term gas transit to Europe but at the same time, a long-term contract is needed to maintain the system.
That's according to Sergiy Makogon, General Director of Gas TSO of Ukraine who spoke at the Ukrainian Gas Congress on Wednesday, an Ukrinform correspondent reports.
"There is no reason to stop gas transit due to 'technical issues' at the Ukrainian GTS ... We are implementing European regulation and operating in line with European standards. We are investing in our system's development and remain ready to continue transit to Europe for a long term," Makogon said.
At the same time, the official noted Ukraine would not be able to maintain the existing gas transmission system without a long-term contract implying certain transit volumes.
Russia's gas monopoly Gazprom earlier refrained from reserving additional gas transit capacity through Ukraine for November 2021. As of October 1, daily transit has dropped by approximately 24-25 million cubic meters, to 86 mcm, although Gazprom has booked and paid for 109 mcm per day.
In September 2021, Gazprom booked only 4% of the additional guaranteed transit capacity, which led to a reduction in the volume of Russian gas shipped through Ukraine. In total, in September 2021, the transit of natural gas by the Ukrainian GTS to European countries amounted to 3.257 billion cubic meters.
im