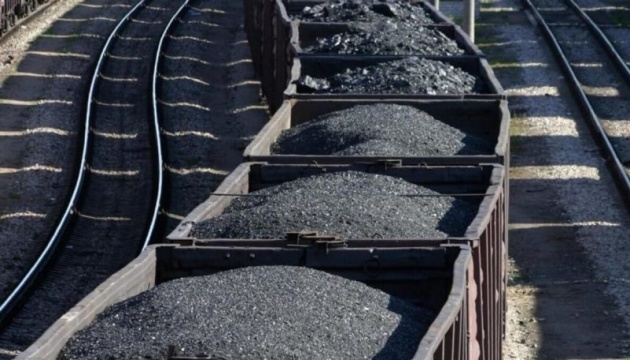 Ukraine's coal stocks decreased by 8.2% over past week – Ukrenergo
As of October 4, there were 713,000 tonnes of coal stocks in the warehouses of Ukrainian thermal power plants (TPPs), which is 8.2% less compared to September 27, according to the press service of National Power Company Ukrenergo.
"The situation with coal accumulation deteriorated over the past week. As of the morning of October 4, total coal reserves in the warehouses of TPPs decreased by 8.2% (to 713,000 tonnes) compared to the volume as of the morning of September 27 (776,900 tonnes). In addition, gas coal reserves decreased by 9% (to 536,200 tonnes) and anthracite coal reserves - by 5.6% (to 176,900 tonnes)," the report says.
Compared with September 1, coal reserves in the warehouses TPPs decreased by 3.4% and gas coal reserves rose by 7.5%. The average daily volume of coal supplies over the past ten days amounted to 49,700 tonnes, whereas coal consumption reached 61.8 thousand tonnes.
It is noted that according to the fuel accumulation schedule approved by the Ministry of Energy, there were 3.55 times less coal in the TPP warehouses than there should be on October 4.
As reported, Ukraine intends to import 600,000 tonnes of coal and extract 1.7 million tonnes in October.
iy