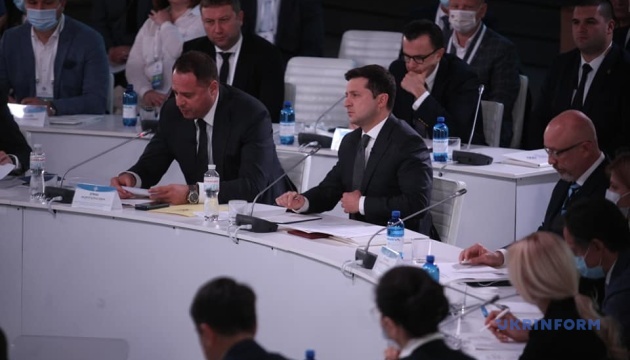 Zelensky: Only 4% of municipal solid waste sorted in Ukraine
Only 4% of municipal solid waste is sorted in Ukraine, this area needs to be reformed.
"Waste management. Although it is difficult to use the word 'management' talking about what happens in this area today. Against the background of illegal garbage dumps and filled landfills, we sort only about 4% of municipal solid waste. And I would like to discuss this issue, to hear about the progress of implementation of the reform in this area. I would like to hear an explanation of why this is the case in our country now, and answers as to when it will be different and what needs to be done for that," President Volodymyr Zelensky said at a meeting of the Congress of Local and Regional Authorities, an Ukrinform correspondent reports.
In turn, Deputy Head of the President's Office Yulia Svyrydenko stressed that "Ukraine is drowning in garbage" and the situation was deteriorating. According to her, 462 million tonnes of waste were generated in Ukraine last year alone.
"79.5% accounts for mining waste, 6% – metallurgy waste, 1.6% – agricultural waste, and it seems that 2.5% of municipal solid waste is not our biggest problem. However, in reality, it is the most difficult type of waste to manage, and it is felt every day," Svyrydenko stressed.
According to her, 10 million tonnes of municipal solid waste are generated in Ukraine every year, while only 79% of the population is covered by solid waste disposal services, 93% of which are taken to landfills.
ol