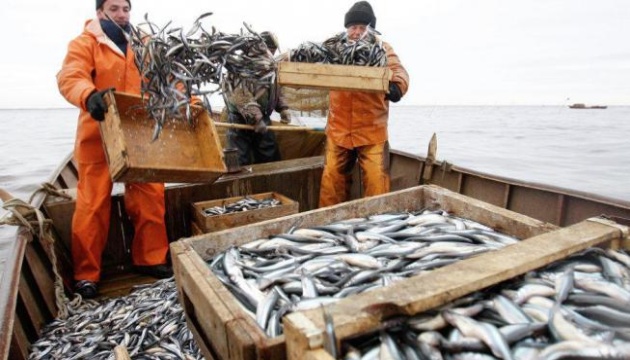 Ukraine exported over 6,000 tonnes of fish and other aquatic bioresources in Jan-July 2021
In January-July 2021, Ukraine exported 6,008 tonnes of fish and other aquatic bioresources worth $25.9 million to foreign markets, Ukrinform reports, referring to the Ukrainian State Fisheries Agency.
The largest importers of Ukrainian fish products in monetary terms were Germany ($6,633 thousand, 985 tonnes), Denmark ($4,323 thousand, 891 tonnes) and Moldova ($3,158 thousand, 1,307 tonnes).
Ukraine also exported fish products to Lithuania ($2,167 thousand, 646 tonnes), USA ($1,565 thousand, 217 tonnes), Israel ($1,489 thousand, 188 tonnes) and the Netherlands ($1,010 thousand, 162 tonnes).
Since the beginning of the year, Ukraine's fish exports consisted mostly of fish fillets and other fish meat (including minced fish) - 1,890 tonnes, ready-to-eat or canned fish - 1,744 tonnes, mollusks - 612 tonnes, frozen fish - 438 tonnes, dried, salted and brined fish - 367 tonnes, live fish - 322 tonnes.
As Ukrinform reported, in January-July 2021, the total catch of fish and other aquatic bioresources by enterprises of the Ukrainian fishing industry amounted to 35,466 tonnes.
iy