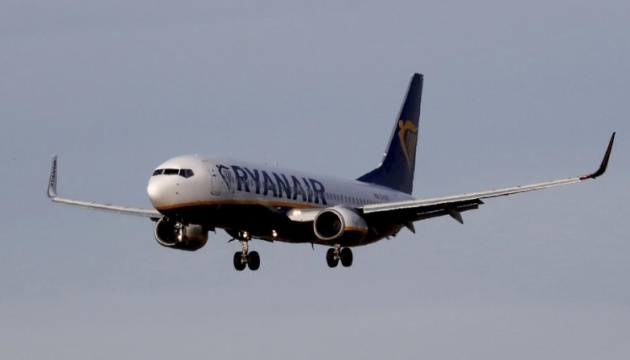 Ryanair eyes expansion in Ukraine
Ryanair CEO Michael O'Leary says that the Irish low-cost carrier plans to significantly expand its presence in the Ukrainian market.
"The one market I would point to is Ukraine... I would think we will be a major investor in Ukraine when they join up to European Open Skies," Ryanair CEO Michael O'Leary told an investor call following the company's annual general meeting, Reuters reports.
As noted, Ryanair launched its first routes in Ukraine in 2018. Currently, Ryanair operates from five Ukrainian airports on a bilateral basis but that there were as many as 12 suitable airports in the country.
"I think that will be certainly a model that we will be aggressively moving into," O'Leary said.
As reported, on June 28, the Council of the EU gave the go-ahead for the signing of three neighbourhood aviation agreements – with Ukraine, Armenia and Tunisia ­– as well as an air transport agreement with Qatar.
The agreements are expected to be signed in autumn 2021. Every agreement will then need to be ratified by each member state, the European Union and the other party.
The European Common Aviation Area (ECAA) is a bilateral agreement between the EU and third countries that establishes common safety standards and liberalizes aviation market relations, ensuring more efficient and safer use of airspace.
Negotiations on the ECAA with Ukraine ended in 2013, but the signing of the agreement was blocked due to the UK-Spain conflict over the status of Gibraltar airport.
ol