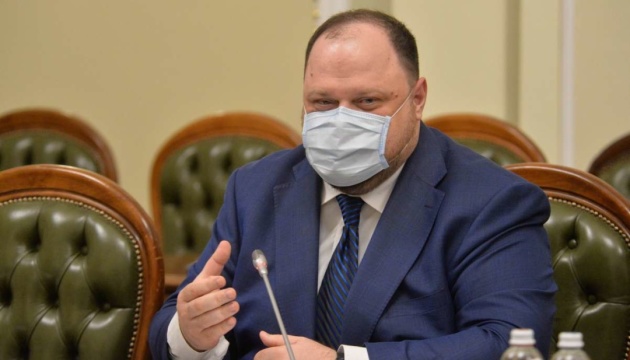 Stefanchuk, U.S. Treasury official discuss reforms in Ukraine's economic, financial spheres
First Deputy Speaker of the Verkhovna Rada Ruslan Stefanchuk has discussed reforms in Ukraine's economic and financial spheres at a meeting with Acting Under Secretary of International Affairs at the U.S. Department of the Treasury Andy Baukol.
According to the secretariat of the first deputy speaker, the meeting was also attended by Chairman of the Verkhovna Rada Committee on Finance, Tax and Customs Policy Danylo Hetmantsev.
"Within two years, we have ensured macroeconomic stability in Ukraine, reached economic recovery and are continuing to work in the same direction. In particular, a number of important bills are to be considered by the parliament of Ukraine next week. First of all, attention will be paid to the hearing of a draft law on Ukraine's state budget for 2022," Stefanchuk said.
He noted that a medium-term budget declaration for three years served as a basis for the formation of the draft state budget for the first time. "We want to continue to use the elements of medium-term and long-term planning to set priorities in the economic and financial spheres. In the near future, we plan to consider an important 'resource' bill No. 5600, which concerns the filling of the Ukrainian budget," Stefanchuk said.
The participants in the meeting also discussed other bills that are important for the sustainable development of Ukraine's economy.
Baukol praised Ukraine's efforts to ensure economic growth and expressed his readiness to continue providing the necessary assistance.
Stefanchuk thanked the United States for its assistance in implementing many reforms aimed at ensuring sustainable economic growth.
The Cabinet of Ministers of Ukraine on May 31, 2021 approved Ukraine's Budget Declaration for 2022-2024. The document, in particular, contains general indicators of revenues and financing of the state budget, general limits of state budget expenditures, the size of the minimum wage, the living wage, and other public policy objectives.
op