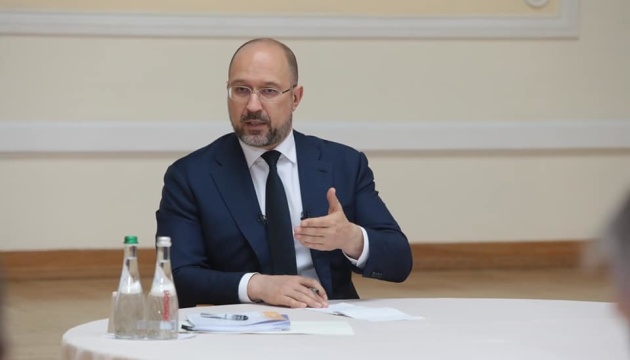 Shmyhal says Ukraine will fulfill this year's UAH 12B privatization plan
The State Property Fund should ensure planned revenues to the budget in the amount of UAH 12 billion from the large-scale privatization of state-owned enterprises by the end of the year, Ukrainian Prime Minister Denys Shmyhal has said.
He said this at a press conference on Tuesday, answering a question from an Ukrinform correspondent.
"In general, there are a lot of objects for large and small privatization. In other words, last year and this year, there were hundreds of objects of different scales: from small premises to large integral property complexes. This year, we plan to receive revenues from privatization, in particular large-scale privatization, in the amount of UAH 12 billion. The State Property Fund promises to implement this plan. So far, we are waiting for this implementation," Shmyhal said.
He said that 12 objects were to be privatized this year. However, according to him, for objective reasons, six thermal power plants were transferred from the State Property Fund to the management of Naftogaz so as "to calmly prepare for and go through the heating season."
Shmyhal said that as soon as the issue of debts at these enterprises is settled, the privatization process will then continue.
He added that these thermal power plants would not be privatized this year.
Shmyhal also said that the tender for the privatization of JSC United Mining and Chemical Company was to take place on August 31, but was postponed to November.
"Unfortunately, not all bidders -- and there were 19 applications from different bidders, both Ukrainian and foreign companies -- had time for preparation. In this regard, the State Property Fund of Ukraine and the Ministry of Economy have decided to postpone the tender for two months. The tender will be held in November. It will be one of the largest objects of large-scale privatization this year, with a starting price of UAH 3.7 billion," Shmyhal said.
op