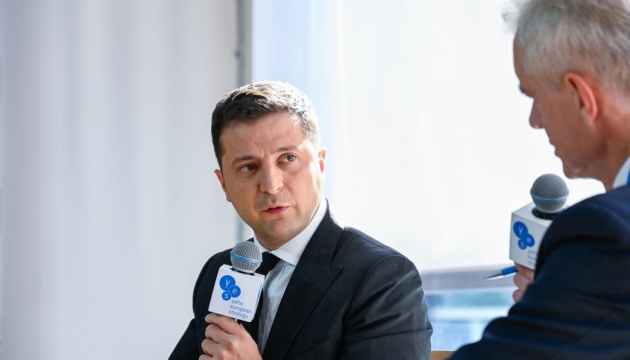 Zelensky on cooperation with China: Ukraine chooses business partners by itself
President Volodymyr Zelensky says he does not feel the open influence of the United States on cooperation between Ukraine and China.
He said this at the YES Brainstorming forum in Kyiv on Friday, September 10, according to an Ukrinform correspondent.
"I do not see such an open influence, I have not heard about it. I am not saying that there are no signals from the United States regarding our relations with any country in Europe or with China. I am not saying that this does not exist. But we are a fairly independent country that chooses business partners by itself. If the business is clean, open, and gives additional jobs in Ukraine - this is the priority," Zelensky said.
He said that today Ukraine has the largest trade turnover with China, and Chinese business is entering the Ukrainian market.
"I would like any business to come to Ukraine and invest more," the president stressed.
At the same time, he reminded that strategic enterprises owned by Chinese investors, in particular, MotorSich, were returned to state ownership by the decision of the National Security and Defense Council.
ish