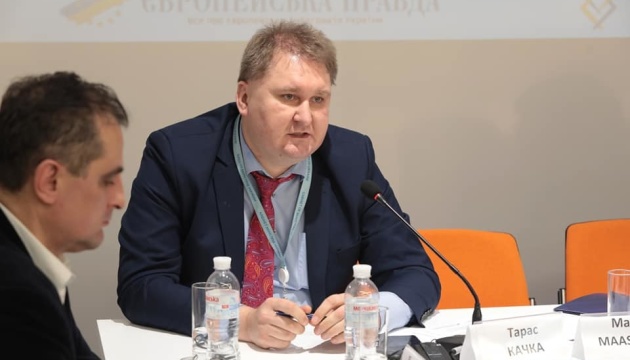 Ukraine interested in enhancing economic cooperation with Chile
Ukraine is interested in resuming dialog on trade and economic cooperation with Chile.
Deputy Minister of Economy - Trade Representative of Ukraine Taras Kachka said this during an online meeting with acting Deputy Foreign Minister of Chile – Director General of Bilateral Economic Affairs Felipe Lopeandia.
"Chile is an important economic partner of Ukraine in the Latin American region, with which we are interested in resuming a dialogue on trade and economic cooperation," reads the report posted on the Economy Ministry's website.
The deputy minister informed the Chilean side about the economic situation in Ukraine. Thus, since the beginning of this year, Ukraine has seen a resumption of economic growth - GDP increased by 1.7% in the first half of 2021 compared to the corresponding period in 2020. However, the government aims to increase GDP by 4%.
"The priority of the Ukrainian government is to create a favorable business climate, develop entrepreneurship and attract investment, reform state-owned enterprises and conduct privatization for further economic growth. In particular, increasing investment in the Ukrainian economy is one of the most important issues today," Kachka said.
He also confirmed Ukraine's interest in expanding the presence of Chilean companies in the domestic market and strengthening Ukrainian-Chilean business ties.
In 2020, Ukraine's Exporters and Investors Council included Chile in the list of 10 most promising countries for the development of trade relations. In the first half of the current year, trade in goods and services between Ukraine and Chile rose by 7.9%, to $33.1 million, and Ukrainian exports doubled, to $5.3 million dollars.
iy