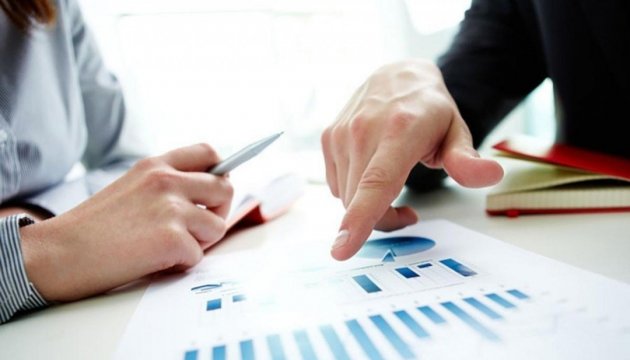 Economy ministry's memo with U.S. Eximbank: $3B loans and more
The Ministry of Economy of Ukraine has signed a memorandum of understanding with the Export-Import Bank of the United States focused on strengthening economic cooperation between the two countries in trade in goods and services.
That's according to the press service of the economy ministry, Ukrinform reports.
"During the U.S. visit of President of Ukraine Volodymyr Zelensky, a Memorandum of Understanding was signed between the Ministry of Economy of Ukraine and the Export-Import Bank of the United States of America. From Ukraine, the document was signed by First Vice Prime Minister, Minister for Economy Oleksiy Liubchenko, and from the Bank – Acting President James Burrows," the report reads.
The main purpose of the memorandum is to strengthen economic cooperation between Ukraine and the United States on trade in goods and services. In particular, the Ministry of Economy and Eximbank will work out options for using medium-term and long-term guarantees, as well as direct loans from Eximbank to finance U.S. exports to Ukraine totaling $3 billion.
At the same time, the bank has no restrictions on concluding financing agreements, which allows in the future to consider financing beyond $3 billion.
"We hope we will be able to implement projects for a total amount that will be much more than the specified $3 billion. It is important for us to strategically develop cooperation with the Eximbank of the U.S., turn it into one of the pillars of Ukraine's transformation, and strengthen our cooperation with EU financial institutions and international financial institutions. We hope partners from the United States will provide reliable financial support for such cooperation," Liubchenko said.
According to the vice prime minister, during the preparation for the signing, a number of joint consultations were held, where a set of projects on security and economic transformation of Ukraine, as well as decarbonization and implementation of infrastructure projects, was considered.
"We have seen that the U.S. authorities fully support this scenario of Ukraine's development and are interested in developing ambitious projects with the participation of American companies in Ukraine," said the senior official.
American bankers reaffirmed their readiness to continue active cooperation and expressed confidence that the signing of the memo would form the base for the implementation of ambitious projects and contribute to molding much stronger economic ties between the two countries.
Photo: kmu.gov.ua
im