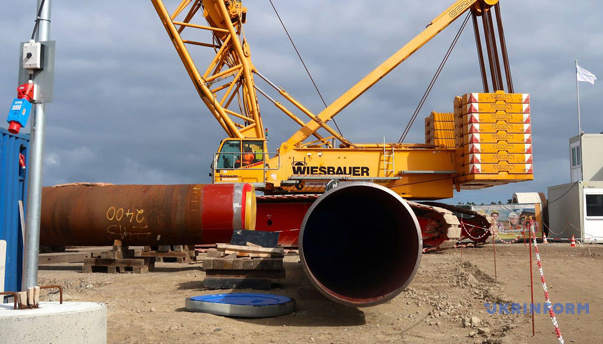 Naftogaz CEO convinced Nord Stream 2 not to start operating
Despite technical readiness of Russia's Nord Stream 2 gas pipeline, it will not be able to operate as a commercial pipe.
That's according to Yuriy Vitrenko, CEO of Naftogaz of Ukraine, who spoke at a briefing following the inspection of company facilities in the city of Odesa and Odesa region, including the oil terminal in the port of Pivdenny, Ukrinform reports with reference to the Odesa Courier newspaper
According to him, a lot of time must pass from the stage of technical launch to commercial use – including certification procedures involving the company running the pipeline.
Vitrenko says the current operator, Nord Stream AG, does not meet European standards and thus cannot be certified.
This means that the pipeline will not be able to provide commercial gas flows.
The Naftogaz CEO has also reminded that systemic work is underway with the United States and European countries on the effective and efficient introduction of sanctions on companies involved in construction and operation of the Russian pipeline.
As Ukrinform reported, on July 21, the U.S. and German governments issued a joint declaration outlining their position on the completion of the Nord Stream 2 gas pipeline. The U.S. committed to refrain from hindering the pipe's completion, while Germany undertook to impose sanctions on Russia in case Moscow goes for another act of aggression against Ukraine, as well as vowed support for Ukraine in energy transformation.
Ukraine opposes the construction of the pipe since it will connect Russia and Europe bypassing Ukrainian territory. The launch of the gas pipeline threatens Ukraine's revenues off Russian gas transit via Ukraine, as well as carries immediate risks to Ukraine's national security.
im