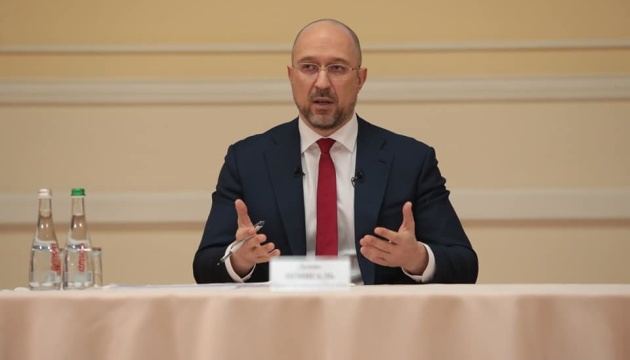 Shmyhal: 6,500 land transactions registered in Ukraine
Prime Minister of Ukraine Denys Shmyhal assures that the land market continues to function in a routine mode, smoothly and without conflicts. The number of registered transactions exceeded 6,500.
"The land market continues to operate in a routine mode, smoothly and without conflicts. The number of registered transactions has already exceeded 6,500. Everyone can exercise the right to freely dispose of land, and the growing number of transactions proves that the market is efficient, transparent and operates for the benefit of Ukrainian citizens," the Head of Government posted on Facebook, commenting on the economic results of the week.
The Prime Minister also noted that the Government had adopted two important documents creating additional tools to support small farms. The first mechanism involves compensations to farmers for losses due to possible damage to crops. "For example, if a farmer loses a significant part of winter or grain crops due to drought, they will be able to receive the state support of UAH 4,700 per hectare. This will protect small farmers from unforeseen emergencies. The program will apply to farms smaller than 50 hectares," Shmyhal said.
He added that a mechanism had been established to provide a budget subsidy of up to UAH 5,000 per hectare to buckwheat producers with a limit of 300 hectares of land cultivated by one recipient. "The program aims to boost the potential for buckwheat production to ensure domestic consumption and to increase export potential in the long run," the Prime Minister wrote.
As reported, on July 1, 2021, the land market was officially launched in Ukraine. Until 2024, only natural persons and citizens of Ukraine will be able to buy agricultural land with a limit of 100 hectares. The land market law prohibits foreigners from buying land. The issue of selling land to stateless persons and foreigners will be decided on a national referendum.
ol