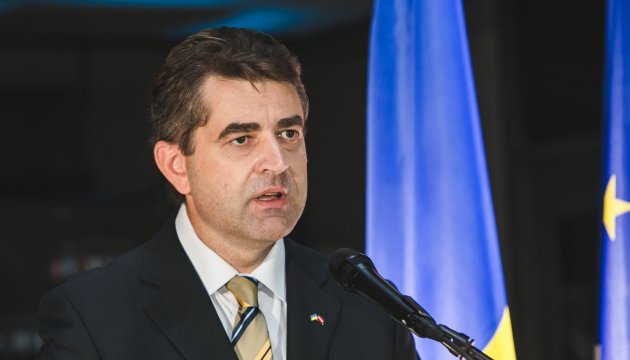 Czech economy would stop functioning without Ukrainians - Perebyinis
Ukrainians form the largest national minority in the Czech Republic, and it would be much harder for the Czech economy to function without them, Ukraine's Ambassador to the Czech Republic Yevhen Perebyinis has said.
According to Ukrinform, he stated this at the All-Ukrainian Forum "Ukraine 30. Human Capital" in Kyiv on Tuesday, July 20.
"Without Ukrainian workers, the Czech Republic would not be able to live and the economy would simply stop," Perebyinis said, adding that government officials and company executives have repeatedly told him about this.
Labor migration of Czech citizens abroad has created a labor shortage in various areas, which has prompted the Czech government to amend the legislation and simplify the procedure for foreigners obtaining a work permit. Special programs have been created to attract labor migrants from other countries, primarily from Ukraine.
The ambassador mentioned such programs as "Regime Ukraine" or "Project Ukraine," aimed at attracting medical workers, IT specialists and scientists to work in the Czech Republic on preferential terms. In recent years, the quota for Ukrainian workers under these programs has grown from 10,000, then to 20,000, and now to 40,000 people per year.
The diplomat drew attention to such an aspect as ensuring the rights of citizens who went abroad. With various countries, in particular, with the Czech Republic, there is a legal framework in this regard, in particular, social security agreements. However, Perebyinis said, the benefits of these agreements can only be enjoyed by those citizens who work legally. This is how most Ukrainians in the Czech Republic work. Thus, for the most part, they are fully socially protected and are covered by all the guarantees of Czech law and bilateral documents.
But there are many people who work semi-legally or illegally, which is facilitated by a certain bureaucracy in decision-making by the Czech migration authorities and the emergence of a large number of "intermediaries," mostly Ukrainians who are engaged in illegal employment, Perebyinis said. In such cases, there are many problems, including the fact that workers are not properly insured, they have inadequate working conditions, and so on. "We must fight these illegal companies […] because they use our citizens who then suffer," the ambassador said. He believes that law enforcement agencies must fight this systematically.
The Czech Republic is home to one of the largest Ukrainian diasporas abroad. According to the recent census, more than 53,000 people are citizens of the Czech Republic but identify themselves as Ukrainians, which is only half a percent of the republic's population. At the same time, according to migration services, almost 180,000 Ukrainians live in the country, and they are almost the largest national minority. The vast majority of them are migrant workers, and what attracts them in the Czech Republic primarily is the wage as they steadily earn more than 1,000 euros and even more per month. Money is not the only factor, but the main one, the ambassador said. He also added that, unfortunately, the vast majority of Ukrainian citizens who come to work in the Czech Republic do not return home.
Perebyinis emphasized the importance of creating a systematic program for the return of citizens from abroad, which should be comprehensive - it is necessary to give a clear signal that Ukraine needs its citizens who have left.
op