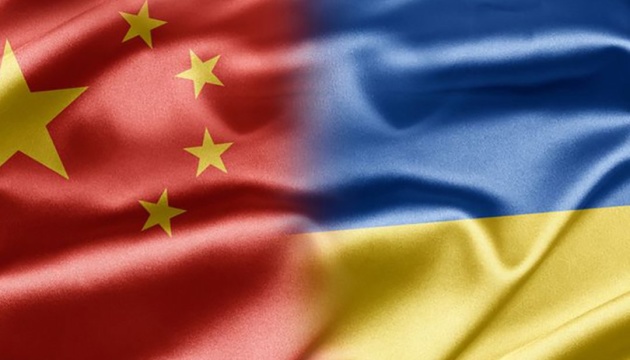 FTA agreement with China would give a boost to Ukrainian economy – expert
Ukraine and China could sign a free trade agreement (FTA) which, if concluded on an equal footing, would give a boost to the Ukrainian economy.
"If Ukraine and China sign the FTA, it will give a boost to the Ukrainian economy in a positive way provided that such an agreement is signed on equal terms. I will say that China is even ready to make concessions. That is, it is ready to open its market even wider than we are ready to open ours for Chinese goods," foreign affairs analyst Oleksiy Koval said on the air of Dom TV channel.
China is the biggest and most important trade partner of Ukraine, he stressed. Last year, the trade turnover between the countries totaled more than $15 billion.
"China is the second-largest economy in the world in terms of GDP. The growth of the Chinese economy in the first half of this year was 12.7%. This is despite all the problems, despite the pandemic. It is a growing economy, it is actively developing. In addition, right now, this year China has decided to open its market to foreign goods. And, in general, these goods are in demand," the expert explained.
Ukraine's traditional exports to China are agricultural and metallurgical products. And now China is ready to open its market for high-quality, eco-friendly, and competitive goods from different countries, Koval added.
"It is during the pandemic when many markets are closing, China gives countries an opportunity to increase supplies of their goods to the Chinese market," he said.
As reported, President of Ukraine Volodymyr Zelensky and President of the People's Republic of China Xi Jinping had a telephone conversation, during which they discussed, inter alia, trade and economic relations and the fight against the coronavirus pandemic. The heads of state also agreed to conclude a visa-free agreement between Ukraine and China.
ol