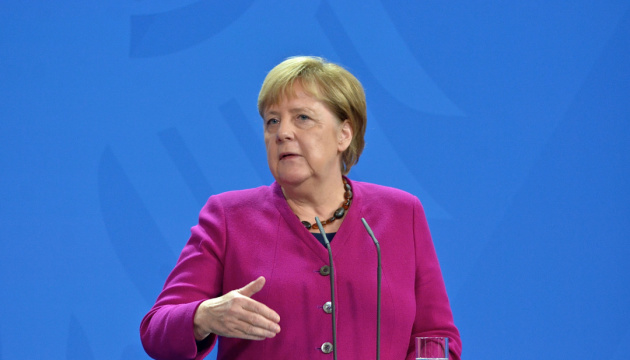 Merkel: Ukraine remains transit country for natural gas
German Chancellor Angela Merkel has reiterated her promise that the Nord Stream 2 gas pipeline project will not replace natural gas transit through Ukraine, otherwise Germany "will be actively acting."
She said this at a press conference following talks with U.S. President Joe Biden in Washington on July 15, according to an Ukrinform correspondent.
"We've come to different assessments as to what this project entails. But let me say very clearly: Our idea is and remains that Ukraine remains a transit country for natural gas," Merkel said.
She added that Nord Stream 2 was "an additional project and certainly not a project to replace any kind of transit through Ukraine" and that "anything else would obviously create a lot of tension."
At the same time, Merkel said that Germany would "be actively acting" should Russia not respect its obligations. She said there were "a number of instruments at our disposal, which are not necessarily on the German side, but on the European side" and they could be used at any time. "For example, sanctions and as regards Crimea and breach of the Minsk treaty has shown that we have these sanctions — these instruments at our disposal," she said.
Merkel added that experts were discussing "possibilities to react." This issue is being discussed with European friends. "But at the point in time of which I hope we will never have to take those decisions, you will then see what we do," Merkel said.
She also recalled the role of Berlin and the European Commission in signing a gas transit contract between Russia and Ukraine until 2024, which will be possible to extend. At the same time, she acknowledged that she would be "careful" in her wording.
She also stated that Germany was closely engaged in the Minsk process, as she is convinced that "Ukraine, just as any other country in the world, has a right to territorial sovereignty."
Merkel is on an official visit to Washington.
op