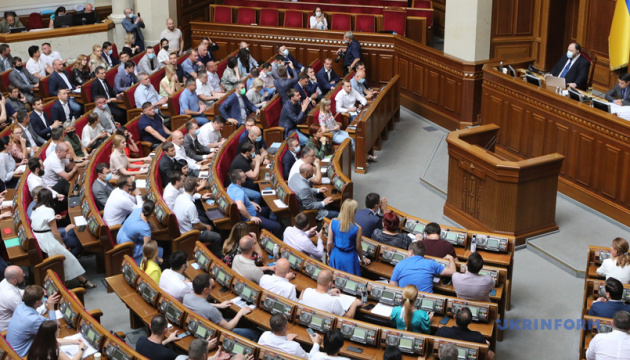 Parliament plans to improve corporate governance of state-owned enterprises
The Verkhovna Rada, Ukraine's parliament, has adopted at first reading Bill No. 5593-d "On the introduction of amendments to certain legislative acts of to improve corporate governance of legal entities of which the state is a shareholder (founder, participant)."
According to an Ukrinform correspondent, 251 MPs voted for this decision at a parliament meeting on Thursday, July 15.
The purpose of the document is to improve the current legislation and bring it into line with the OECD Guidelines on Corporate Governance of State-Owned Enterprises. To do this, it is proposed to expand the powers of supervisory boards of economic entities in terms of approving strategic development plans and annual financial and investment plans, appointing and dismissing managers, and setting their remuneration. In particular, the supervisory boards of all, without exception, state-owned enterprises will be responsible for approving financial plans.
With regard to personnel policy, the appointment and dismissal of the heads of state-owned companies will belong to the exclusive competence of supervisory boards. At the same time, the Cabinet of Ministers will approve personnel decisions of supervisory bodies concerning state business associations, enterprises, and business associations whose management functions are performed by the government.
The Cabinet of Ministers will also have the authority to determine the procedure for evaluating the work of the supervisory boards of state-owned companies and to approve the remuneration policy for their managers.
The changes proposed by the authors of the bill include the specification of the responsibilities of a body or person that, in accordance with the constituent documents of a legal entity or law, act on behalf of supervisory boards, and the clarification of the list of funds that can be formed by state commercial enterprises at the expense of profit (income).
op