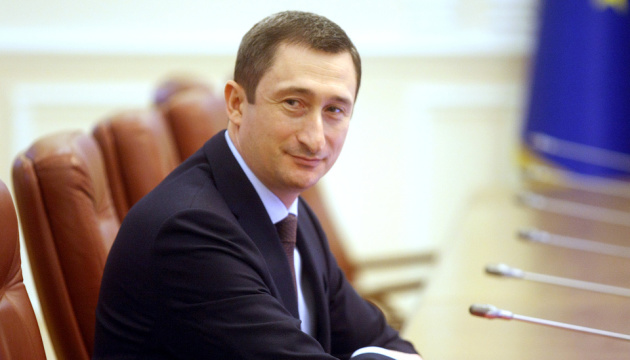 Parliament ratifies EUR 340M loan agreement with EIB - Chernyshov
The Verkhovna Rada of Ukraine has adopted as a basis and in its entirety a bill ratifying the financial agreement "Ukraine Recovery Programme" between Ukraine and the European Investment Bank (EIB) on a EUR 340 million loan.
Minister of Communities and Territories Development of Ukraine Oleksiy Chernyshov said this, Ukrinform reports with reference to the ministry's press service.
"Ukraine Recovery Programme is a continuation of the Emergency Credit Program for Reconstruction of Ukraine, which was signed in 2014 to attract EUR 200 million and was the first experimental program to combine credit for Ukraine and grant funds to local executive and local governments. Currently, 236 projects have been approved for implementation under the current program," said Chernyshov.
To date, 64 projects have been fully completed, in particular in Donetsk region - 25; Dnipropetrovsk region - 1; Luhansk region - 12; Zaporizhzhia region - 13; Odesa region - 1; Kharkiv region - 12. Other 170 projects are still being implemented. All projects will be completed in 2021-2022.
As earlier reported, the Ministry of Communities and Territories Development signed new agreements with the European Investment Bank and the E5P multi-donor fund for further implementation of the project on energy efficiency of public buildings in Ukraine.
iy