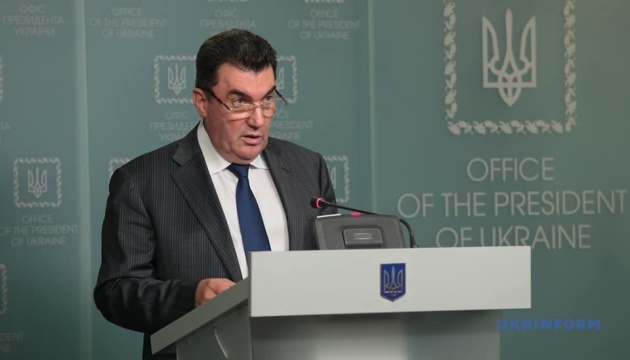 Firtash, Fuks cannot sell their assets, use accounts in Ukraine — Danilov
Following the imposition of sanctions, Ukrainian oligarchs Dmytro Firtash and Pavlo Fuchs are unable to use their accounts in Ukraine and sell assets.
"Firtash and Fuks cannot sell their assets, use accounts in Ukraine. However, we cannot close a Ukrainian enterprise just because it belongs to Firtash," Secretary of the National Security and Defense Council of Ukraine Oleksiy Danilov said in an interview with Forbes, answering a question about the sanctions imposed on businessmen Firtash and Fuks.
He said that Firtash received a titanium industry deposit in December 2004, in the midst of the Orange Revolution. "It was one of the agreements that was not revealed to the public. Who made agreements? Apparently, the Russians asked to transfer the deposit to Firtash. We are now investigating whom they asked exactly," the Secretary of the Security Council assured, adding that the use of subsoil should be public and obtained legally.
Danilov also expressed surprise at Fuks' statements about the lack of ties with the Russian Federation.
"Fuks is under Ukraine's sanctions. If something was taken illegally, whether it was subsoil or land, if people did not pay taxes on wealth, they would be deprived of these things. I don't understand why he appears on TV and tells nonsense that he has no with Russia. Does he mean that no proceedings were initiated against him there? We are a democratic country — people can say what they want, but you have to think what you say. I would advise everyone to be very careful when talking about my wife, my family," Danilov said.
As reported, the National Security and Defense Council imposed sanctions on Dmytro Firtash and Pavlo Fuks at a meeting on June 18.
ol