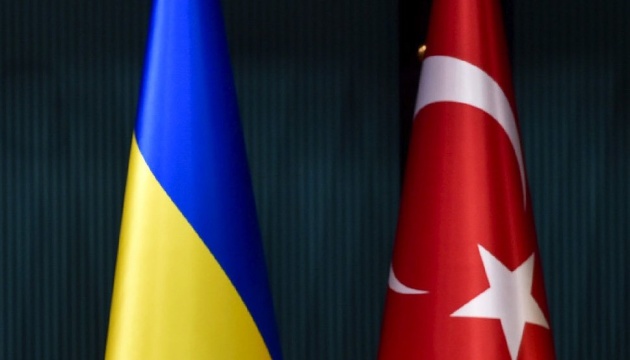 Ukraine, Turkey agreed to enhance industrial cooperation – Economy Ministry
The Ukrainian and Turkish delegations have held regular consultations as part of negotiations on signing a Free Trade Agreement between the two countries, Ukrinform reports with reference to the Economy Ministry's press service.
During the meeting, the participants discussed measures to support the economies of both countries during the quarantine period, peculiarities of protecting the interests of certain sectors of the economy, the reorientation of export policy etc.
"The Ukrainian government is implementing certain measures to revive the economy. We also want to reorient our economy - to export not raw materials, but finished products. Such a policy was once implemented with the processing of sunflower seeds, and now Ukraine is the leader in sunflower oil exports in the world," said First Deputy Prime Minister – Economy Minister of Ukraine Oleksiy Liubchenko.
According to him, Ukraine created industrial parks with the entire infrastructure for the development of business, approved laws and regulations that give the green light for investment.
In addition, Liubchenko thanked the Turkish side that it considers the Free Trade Agreement with Ukraine not only as a trade agreement, but also such as related to production
"The most important thing for us is job creation and GDP growth. Ukraine is open for cooperation and investment, that is why the Ukrainian side will make efforts to finalize the process of signing a Free Trade Agreement with Turkey," said the first deputy prime minister.
As Ukrinform reported, Ukraine and Turkey seek to increase trade turnover from $5 billion to $10 billion per year.
iy