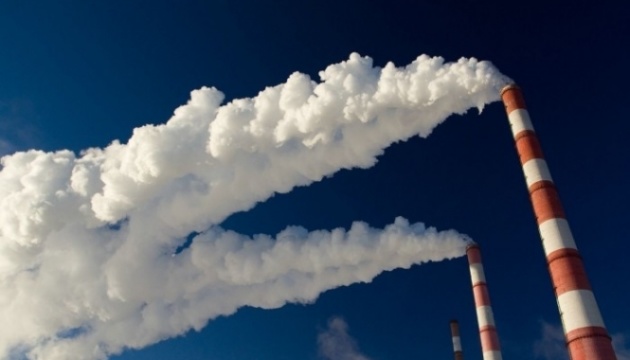 Ukraine intends to cut carbon emissions to 35% against 1990 levels by 2030
As part of the nationally determined contribution under the Paris Agreement, Ukraine suggests cutting its carbon emissions to 35% against 1990 levels by 2030.
"Today we are working on Ukraine's second contribution under the Paris Agreement. We made extensive calculations and came to the best result. Our proposal submitted to the Government of Ukraine for consideration and to next conference of the parties to the Paris Agreement, which will take place in Glasgow this year, outlines 35% [reduction in carbon emissions] against 1990 levels. We consider such a goal to be moderately ambitious and realistic. It is entirely within the power of Ukrainian industry, Ukrainian business," Minister of Environmental Protection and Natural Resources of Ukraine Roman Abramovsky said at the All-Ukrainian Forum "Ukraine 30. Ecology", an Ukrinform correspondent reports.
In 2018, carbon emissions amounted to 39% against 1990 levels, he noted.
"In 2020, this level was about 37%. We undertake to reach the target of 35% by 2030, i.e., a decrease of 6.5% against today's level. Is it a lot or a little? Given that Ukraine needs to develop its production, one might say that this plan is too ambitious. In fact, the color of investment in the coming years will be green and it will be very difficult to develop our production, industry using the old inefficient polluting technologies," the minister said.
He pointed out the need to develop Ukraine's domestic green deal.
"We plan to reach zero emissions by 2060 – at a little slower pace than Europe. But the calculations gave us a reason to believe that we would need much investment. That's why we chose 2060 to completely abandon or find a balance between emissions and absorption of carbon dioxide," the official concluded.
As reported, Ukraine will present its second nationally determined contribution under the Paris Agreement at the UN Climate Change Conference of the Parties in Glasgow this autumn.
On March 16, during a meeting to discuss the preparation of Ukraine's second nationally determined contribution, Prime Minister Shmyhal stressed that approving the contribution would be a step to bring Ukraine closer to the European Green Deal and the implementation of the Association Agreement with the EU.
ol