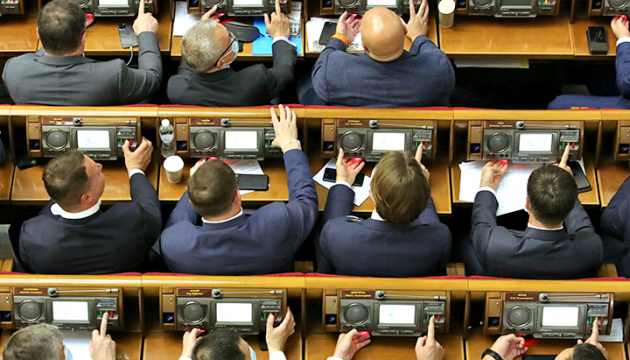 Parliament passes law obliging Internet giants to pay taxes in Ukraine
The Verkhovna Rada of Ukraine has passed a law obliging Internet giants operating in Ukraine to pay taxes to the Ukrainian state budget.
As an Ukrinform correspondent reports, the Law of Ukraine "On Amendments to the Tax Code of Ukraine on the Abolition of Taxation of Income Received by Non-Residents in the Form of Payment for Production and / or Distribution of Advertisements and Improvement of Value-Added Taxation of Transactions involving the Supply of Electronic Services by Non-Residents to Individuals" was supported by 283 lawmakers at second reading.
The law supplements the Tax Code with norms on the abolition of taxation of income received by non-residents in the form of payment for production and / or distribution of advertisements and norms on the improvement of value-added taxation of transactions involving the supply of electronic services by non-residents to individuals.
It is expected that the law will ensure fair tax conditions for national and international non-resident companies that provide electronic services in Ukraine. The introduction of the rules will contribute to additional state budget revenues.
ol