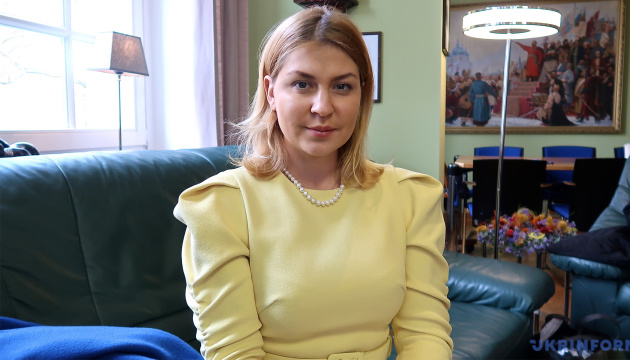 Stefanishyna: EU carbon tax won't impose restrictions on trade with Ukraine
Deputy Prime Minister for European and Euro-Atlantic Integration of Ukraine Olha Stefanishyna informed about the agreement with the European Union that the introduction of the CBAM (Carbon Border Adjustment Mechanism) would not provide for restrictions on trade with Ukraine.
Stefanishyna announced this at the joint meeting of the Verkhovna Rada Committee on Ukraine's Integration into the European Union and the Verkhovna Rada Committee on Foreign Policy and Inter-Parliamentary Cooperation on May 31, an Ukrinform correspondent reported.
The Deputy Prime Minister noted that the European Commission's decision on CBAM could significantly restrict Ukraine's trade. "According to the estimates by our think tanks, the introduction of such a measure would actually block 20% of all exports of Ukrainian products of certain sectors to the European Union market," Stefanishyna said.
The official noted that Ukraine had begun official consultations within the framework of the Association Agreement on this issue. An agreement was reached in Brussels that Ukraine, as a country having a free trade area with the EU, could not be subject to direct trade restrictions.
"In fact, as a result of the negotiations, we agreed that such a decision would not provide for trade restrictions, would not violate the Association Agreement, and would not produce an immediate impact on the export of Ukrainian products," the Deputy Prime Minister said.
As reported, a dialogue on the EU Green Deal took place within the framework of the EU-Ukraine Association Council in May.
ol