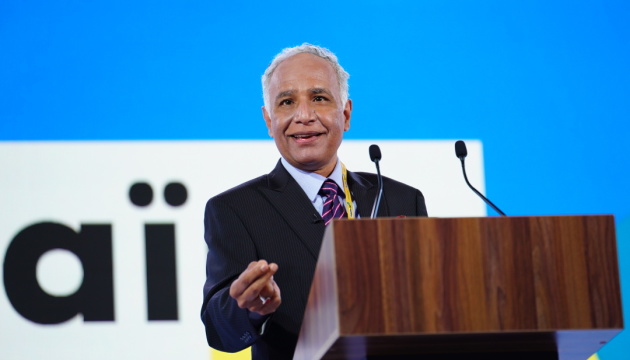 World Bank sees land reform as key to Ukraine's prosperity
Proper implementation of land reform is the key to prosperity, in particular by ensuring continued growth in national GDP, World Bank Director for Belarus, Moldova and Ukraine Arup Banerji has said.
He said this at the All-Ukrainian Forum "Ukraine 30. Land" on Monday, May 24, an Ukrinform correspondent reports.
According to him, the opening of the market will allow an ordinary Ukrainian farmer to invest in his land, grow different crops and enjoy all possible benefits in Ukraine, Europe and the world.
"We are talking about endless opportunities for Ukraine. But it also poses considerable dangers if the reform is implemented incorrectly. That is why I am glad that the law No. 2194 was signed and the parliamentarians passed the bill No. 2194. This gives access to the land market that is transparent, non-corrupt, where citizens and communities can monitor all land transactions. And the government will be responsible for them," Banerji said.
He reminded that five weeks before the launch of the land market, Ukraine still has a lot to do. And the main thing, in his opinion, is to change the mentality of Ukrainians, who have not yet realized the opportunities offered by the reform. Among the practical steps to implement it, he called the adoption of the bill No. 3205-2, which will provide farmers with access to World Bank loans worth millions of dollars. Banerji confirmed the intention of Ukraine's international partners to provide EUR 50 million in grant aid.
As a reminder, the bill No. 3205-2 "On Partial Guarantee Fund in Agriculture" is being prepared for the second reading. The document defines the key issues of the Fund's activity, namely the procedure for forming the authorized capital, the conditions for changing it, and the procedure for decision-making by the Fund's management bodies. The Fund is expected to acquire the status of a financial institution with a special license.
ish