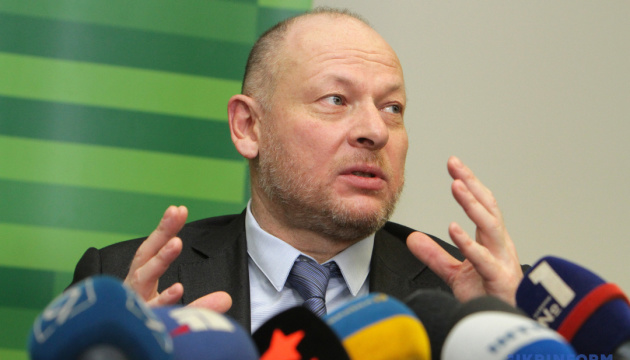 NABU places former PrivatBank official on wanted list
The National Anti-Corruption Bureau of Ukraine (NABU) has placed former board chairman at PrivatBank Oleksandr Dubilet on the wanted list, Acting Chairman of the Specialized Anti-Corruption Prosecutor's Office Maksym Hryshchuk has told Ukrinform.
Dubilet is suspected of involvement in the embezzlement of UAH 8 billion from the bank before it was nationalized in late 2016.
"A [NABU] detective has made the decision to put Oleksandr Dubilet on the wanted list," Hryshchuk said.
On March 15, NABU approved suspicion notices for three former PrivatBank officials – former board chairman Oleksandr Dubilet, his deputy and the head of the bank's division on interbank operations. They are suspected of embezzling UAH 8 billion.
According to the investigation, Dubilet, on the last day before the bank was declared insolvent in December 2016, sent letters to a banking institution located in an EU country asking to repay the debt of two large agricultural companies on previously issued letters of credit at the expense of PrivatBank funds stored on the correspondent account in this bank.
NABU believes that PrivatBank officials forged bank documents and made unauthorized changes to the bank's balance sheet and the previously created electronic documents in the bank's electronic system in order to conceal this crime later on.
In late February this year, former board chairman at PrivatBank Dubilet, former deputy chairman of the bank Volodymyr Yatsenko and a former head of a bank division were declared suspects in embezzling UAH 136 million.
PrivatBank was nationalized in December 2016. The state recapitalized the bank for UAH 155 billion. As of December 31, 2018, the portfolio of non-performing loans of PrivatBank, which is linked to its previous owners, was estimated to be worth UAH 212.795 billion.
op