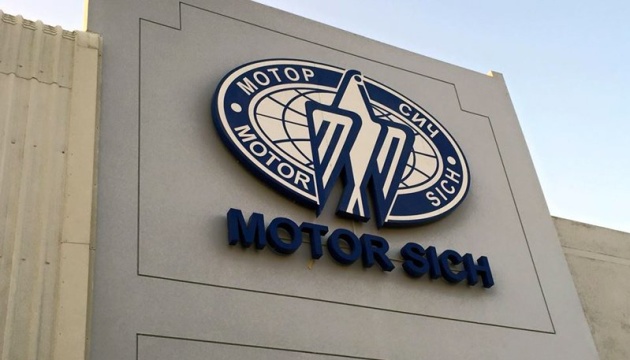 Court seizes property and 100% of shares of Motor Sich
Based on the files submitted by the Security Service of Ukraine, the Shevchenkivskyi District Court of Kyiv ruled to seize the entire property complex and 100% of shares of Motor Sich JSC.
"As a result of the trial, the property was transferred to the management of Asset Recovery and Management Agency of Ukraine (ARMA) with the obligatory determination of a state-owned management company," the Security Service of Ukraine posted on its Facebook page.
The Security Service of Ukraine notes that the Main Investigation Department of the Security Service of Ukraine currently conducts pre-trial investigations into Motor Sich activity in two directions: crimes under Articles 14, 15, 111 and 113 of the Criminal Code of Ukraine (sabotage and subversive activities in favor of the Russian Federation) and crimes under Articles 209, 212, 233 and 364 of the Criminal Code of Ukraine (violations of the law during the initial privatization and subsequent illegal concentration of shares).
"The point is the ability of the state to protect its own interests, not only the fate of one enterprise. The preservation of the Ukrainian Motor Sich company is a matter of national security," the press center quotes Chief of the Security Service of Ukraine Ivan Bakanov.
As noted, the state-owned enterprise Motor Sich JSC will continue to work in accordance with requirements of the current legislation, preserve jobs and fulfil obligations within the framework of production orders.
As reported, on March 11, Ukraine's National Security and Defense Council adopted a decision to return the Motor Sich enterprise to state ownership.
Earlier, Ukraine imposed three-year restrictive measures on Chinese citizen Jing Wang and three Chinese-based companies. The sanctions also targeted a company from the British Virgin Islands.
On January 8, President Volodymyr Zelensky enacted the NSDC decision on the application of personal special economic and other restrictive measures.
In January, the U.S. Department of Commerce imposed sanctions on China's Skyrizon Aircraft Holdings Limited, an investor in Ukraine's Motor Sich. Commerce Secretary Wilbur Ross said the United States wanted to warn exporters that Skyrizon had close ties to the Chinese army.
On August 6 last year, the Antimonopoly Committee of Ukraine announced that it would assess the sale of Motor Sich for compliance with competition law.
On September 4, 2020, Chinese investors in Motor Sich submitted a Notice of Investment Dispute to the Ukrainian Justice Ministry regarding their intention to apply to an international arbitration court to recover $3.5 billion in losses from Ukraine. The working group on pre-arbitration settlement also includes a representative of the Antimonopoly Committee of Ukraine.
It emerged in November that Chinese investors in Motor Sich had hired three law firms for the $3.5 billion lawsuit against Ukraine.
ol