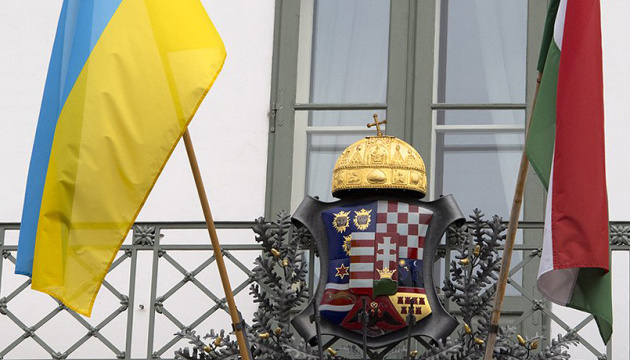 Hungary, Zakarpattia region to cooperate within 141 agreements - regional council
The local government agencies of Zakarpattia region and Hungary have concluded 141 agreements on cooperation, in particular on the supply of BCG vaccine, the reconstruction of palaces and cultural monuments, the construction of a waste sorting plant, Chairman of Zakarpattia Regional Council Oleksiy Petrov has said on Facebook.
According to Petrov, cooperation between Hungary and Zakarpattia region was discussed in Kisvarda (Hungary) at a meeting with Hungary's ministerial commissioner Istvan Grezsa and President of the General Assembly of the Szabolcs-Szatmar-Bereg County Oszkar Sesztak.
"The most significant and powerful is the work of our regions within Tisza ETT [European Territorial Association]. While the project 'Environmental Assessment for Natural Resources Revitalization in Solotvyno REVITAL I' is successfully implemented, the issue of the construction of a waste sorting plant in the village of Yanoshi is not so active. I have agreed with my Hungarian counterpart to intensify work in this area," Petrov said.
According to him, the meeting with Grezsa also focused on the development of border infrastructure, in particular the construction of checkpoints, the reconstruction of the bridge over the Tisza River and the round-the-clock operation of the Kosyno-Barabas checkpoint.
"We have agreed that we are ready to complete the Nagyhodos-Velyka Palad checkpoint project within three months after all the necessary intergovernmental documentation is concluded," Petrov said.
In addition, according to Petrov, Grezsa expressed Hungary's readiness to deliver the BCG vaccine to Zakarpattia region.
op