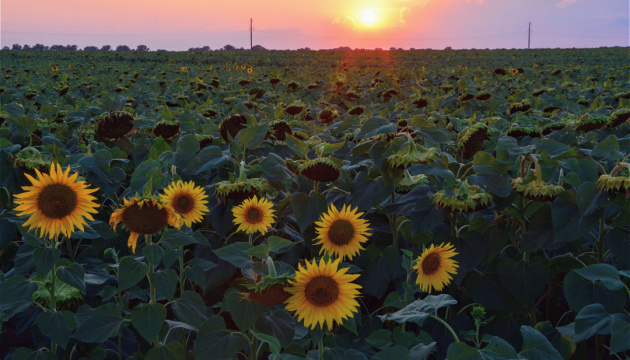 Ukrainian agricultural land reform will have global significance - agrarian policy minister
The lifting of the moratorium on agricultural land sale in Ukraine, as well as some other steps in land reform, will have positive consequences for the whole world, according to Ukraine's Minister of Agrarian Policy Roman Leshchenko.
"Ukraine is currently undergoing an historic transformation that will be felt throughout the world. The globally significant progress I am referring to is agricultural land reform," Leshchenko wrote in an article for Atlantic Council.
He noted that the government would never lose sight of the central idea that Ukraine's farmlands are the nation's greatest asset.
"At every stage of this process, we will work to make sure Ukrainians are protected from the greed on tycoons and corrupt officials," the minister assured.
According to him, in the coming years, "this will leave Ukraine well placed to assume an ever-greater role in global food security". "Ukrainians will finally reap the benefits of the country's legendary fertility, and the whole world will come to know Ukraine as a land of unrivaled agricultural riches," Leshchenko noted.
He added that Ukrainians would be invited to take part in a national referendum on the issue of allowing foreign citizens to purchase agricultural land.
"Safeguards will remain in place to make sure the reforms bring benefits to ordinary Ukrainians rather than the country's billionaire class. These measures include limits on the amount of land any one individual can purchase," the official summarized.