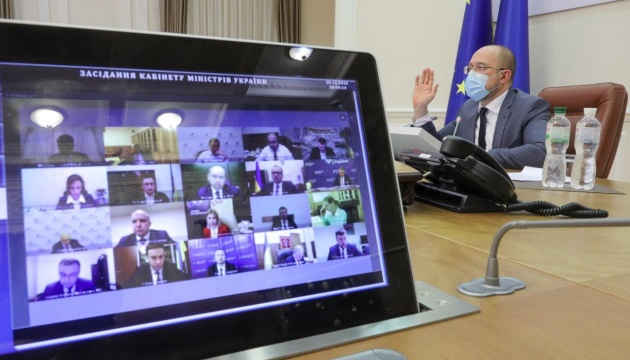 Government increases amount of financial assistance for small businesses
The Cabinet of Ministers has approved amendments to the Procedure for providing state financial support to small and medium-sized enterprises (SMEs) during the restrictive measures introduced in Ukraine to prevent the spread of COVID-19.
The government approved a relevant resolution at a meeting on February 24, an Ukrinform correspondent reported.
"The allowable amount of state assistance [for SMEs] is established at a level not exceeding EUR 400, determined at the official exchange rate set by the National Bank, effective on the last day of the financial year," reads the explanatory note to the resolution.
According to the explanatory note, due to the introduction of restrictive measures on economic activities during the coronavirus quarantine, micro-, small- and medium-sized enterprises face a loss of markets due to the ban or reduction of consumer solvency; the need to retain staff for the period of forced downtime; the need to keep fixed assets in working order to resume operations after the end of quarantine; the need to meet current obligations and fixed costs, which cause losses to businesses.
The draft resolution of the Cabinet of Ministers was also developed to support SMEs by improving the government program "Available loans at 5-7-9-%", creating a basis for recovery in the post-quarantine period.
iy