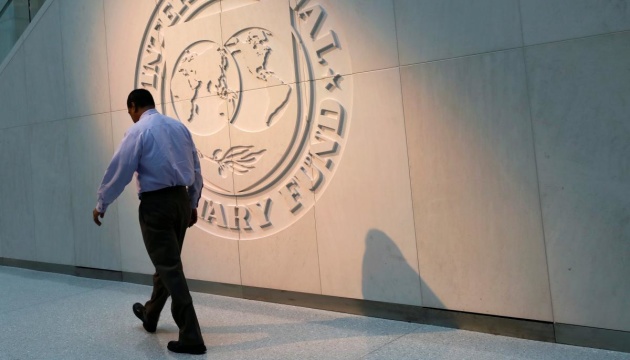 IMF does not reveal date of disbursing next tranche for Ukraine
The International Monetary Fund (IMF) will define economic development policies and reforms being carried out in Ukraine in order to complete its review and decide on the date of disbursing the next tranche under the current stand-by program.
IMF Spokesperson Gerry Rice said this at a briefing on February 4, when asked about possible dates when the IMF will allocate the next tranche for Ukraine.
"The virtual mission, staff mission had begun late last year. It was passed, took a short break over the holiday period, and has resumed, and is ongoing," he said.
Gerry Rice stressed that the issues "are being discussed broadly" in regard to the Ukraine program and its covering the economic development policies and reforms, This is the issue the Fund needs "to discuss to underpin the completion of the review".
Prior to receiving the next tranche of the IMF program in Ukraine, the Fund's mission is working to study the terms of the program and, based on the results of the work, it recommends the IMF Executive Board to decide whether to continue financing. This time, due to the pandemic, the IMF mission is working in Ukraine in a remote format.
As reported by Ukrinform, in June 2020, the IMF Executive Board approved a new 18-month Stand-By Arrangement for Ukraine with total funding of $5 billion. The Fund stressed the new program aims to help Ukraine to cope with COVID-19 pandemic challenges by providing balance of payments and budget support.
Earlier this week, NBU Governor Kyrylo Shevchenko said he hopes that this year Ukraine will receive three tranches worth about $2.2 billion from the IMF.
iy