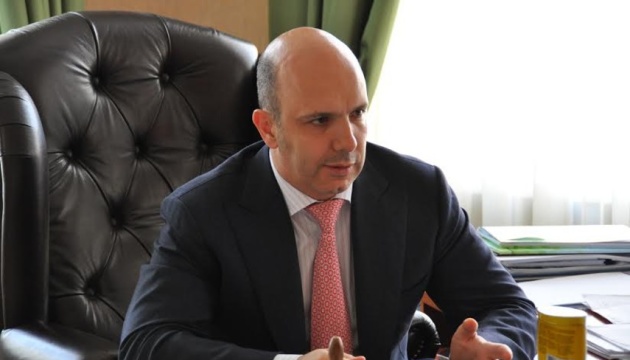 Ukraine plans to introduce greenhouse gas emissions trading scheme
In order to reduce greenhouse gas emissions and reach carbon neutrality, Ukraine continues to develop mechanisms to introduce carbon taxes and launch targeted use of the funds raised starting from 2025.
"The goal of emissions reduction by 2030 and the timeframe for reaching carbon neutrality are being determined in the process of preparing the second nationally determined contribution. An attitude toward carbon taxes and the targeted use of the funds raised is being changed. I speak about the funds that will come to the state budget from the taxation of greenhouse gas emissions on a new basis. We need to develop methods according to which we will effectively implement the targeted use of such funds. It is planned to introduce the greenhouse gas emissions trading scheme from 2025," Minister of Environmental Protection and Natural Resources of Ukraine Roman Abramovsky said at a meeting of the interagency working group on coordination of overcoming the climate change effects within the European Commission's European Green Deal initiative on January 19.
According to the minister, the development of a strategy for environmental safety and adaptation to climate change until 2030 is underway.
He noted that the integration of the climate goal into the sectoral policy of economic development is a green modernization of the economy with a view to maintain the competitiveness of the industry.
As Abramovsky stated, the greatest potential for reducing emissions is currently possessed by the energy sectors, heavy industry and buildings in terms of energy efficiency. Much attention should also be paid to the agricultural sector, where greenhouse gas emissions are rising. The capital investment required to implement this scenario for 2021-2030 is about EUR 225 billion.
ol