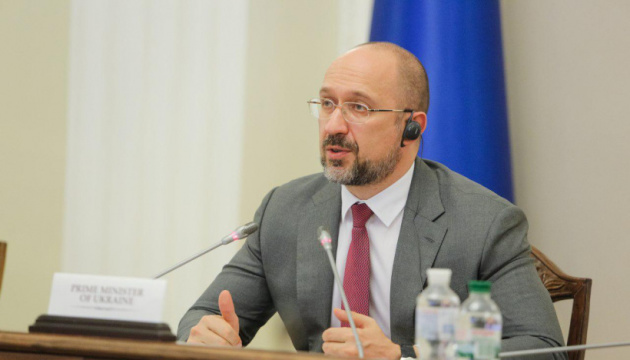 Price of natural gas for household consumers will be UAH 6.99 - Shmyhal
The Cabinet of Ministers will adopt a decision according to which the price of natural gas for household consumers will shrink by 30%, to UAH 6.99, Ukrainian Prime Minister Denys Shmyhal has said.
He stated this at an extraordinary government meeting on Monday, January 18, according to an Ukrinform correspondent.
"A fair and balanced decision has been worked out and will be made today. [...] The government is making a decision setting the maximum gas price at UAH 6.99 per cubic meter of blue fuel. [...] Gas suppliers will not be able to raise the price," Shmyhal said.
This price will be valid before the heating season or until the end of lockdown, he said.
"After today's decision, the price of gas will drop by an average of 30%. For some of our citizens, the reduction will reach 40%," Shmyhal said.
Shmyhal also recalled that the population would continue to be supported by subsidies.
"The average subsidy is over UAH 1,600, and over three million citizens will get it," Shmyhal added.
op