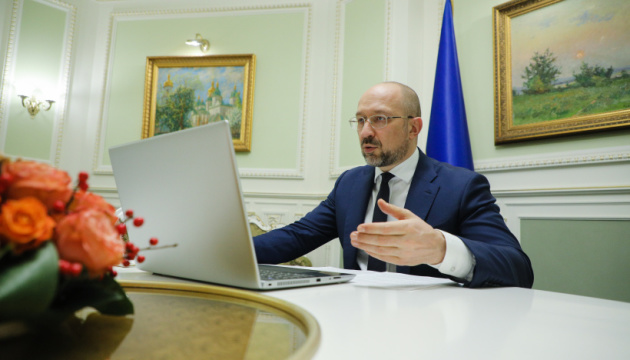 Shmyhal holds online meeting with IMF mission chief for Ukraine
Ukrainian Prime Minister Denys Shmyhal has welcomed the beginning of the IMF mission's work in Ukraine, the Ukrainian government's press service has reported.
"The prime minister has welcomed the start of the IMF mission's work in Ukraine. He also thanked representatives of the government, the President's Office, the National Bank of Ukraine and all those involved for the work they have done to make sure the mission could start its work," the report reads.
Shmyhal said during an online meeting with IMF Mission Chief for Ukraine Ivanna Vladkova Hollar on December 21 that Ukraine was continuing to implement all reforms and will not deviate from this path.
"Despite the difficult economic situation, we will still adhere to the principles and commitments we have reached with our international financial partners, including the IMF," Shmyhal said.
He also noted that Ukraine had already approved a budget that will help ensure macroeconomic stability. "We have a clear vision of how we will move in terms of reforms, including anti-corruption and judicial reforms," he said.
The IMF mission began its work in Ukraine on December 21.
op