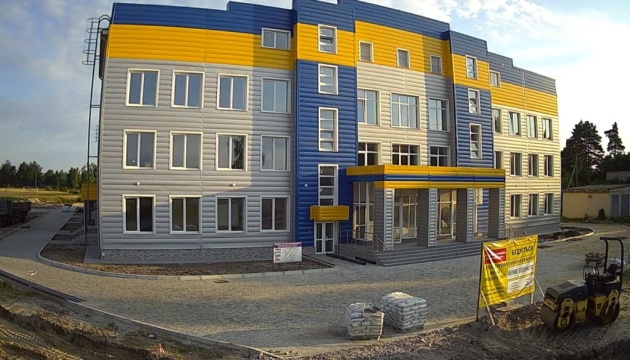 Great Construction program: 100 schools already built in Ukraine
The construction of 100 schools has already been completed in Ukraine as part of the Great Construction program.
Minister for Communities and Territories Development of Ukraine Oleksiy Chernyshov said this on the air of the Morning with Ukraine program on Ukraina TV channel, the press service of the Ukrainian Communities and Territories Development Ministry reported.
"Great Construction is the first large-scale infrastructure project in Ukraine, which is carried out not on paper, but is actually changing the quality of life of communities' residents. This year, about 600 facilities have been prepared for reconstruction - schools, kindergartens, sports facilities, and admissions offices. In particular, construction work has been completed in 100 schools across the country. We will continue the program in the coming years. There is already a powerful plan for the reconstruction and construction of social and sports infrastructure facilities for the next year," the minister said.
As Ukrinform reported, the Great Construction national project is a joint initiative of President Volodymyr Zelensky and the Government of Ukraine. Its goal is to build the necessary infrastructure facilities throughout Ukraine. According to the project, 100 schools, 100 kindergartens, 100 stadiums, 200 hospital emergency rooms, 4,000 kilometers of principal roads and 2,500 kilometers of local roads are expected to be built in 2020.
ish