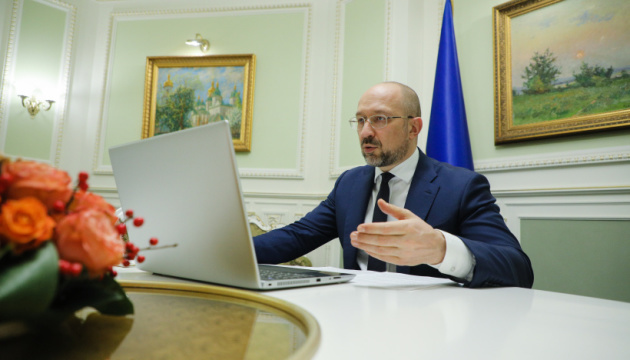 PM Shmyhal announces Ukraine's steps to enter TOP-30 in Doing Business ranking
Apart from the anti-crisis support provided during the coronavirus pandemic, the Ukrainian government is also focused on strategic steps to improve the business climate in the country.
Prime Minister Denys Shmyhal stated this during the annual meeting of the European Business Association, which was held online on November 19, the Government portal reports.
In particular, commenting on the government's plans for next year and steps to create a favorable business climate in Ukraine, Shmyhal said: "Small-scale privatization has proved extremely effective. Open auctions without a corruption component, which are underway prove beneficial for both the state and businesses".
In addition, the prime minister said that the digitalization of public services remains an important area where changes are taking place, and from 2021 Ukraine will become completely paperless in matters of relations with the State.
"Among our key guidelines is Ukraine's entry into the top 30 Doing Business rankings. That's why we are working in specific areas. Simplifying connection to power grids. Cheapening credit resources. Supporting the export potential of Ukrainian products in international markets. All those are on the agenda, and we already observe positive changes in all these areas," the prime minister said.
Shmyhal thanked investors and businesses that pay taxes and create jobs in Ukraine.
In turn, representatives of the European Business Association noted the importance of continuing an effective dialogue between the Government and business.
iy