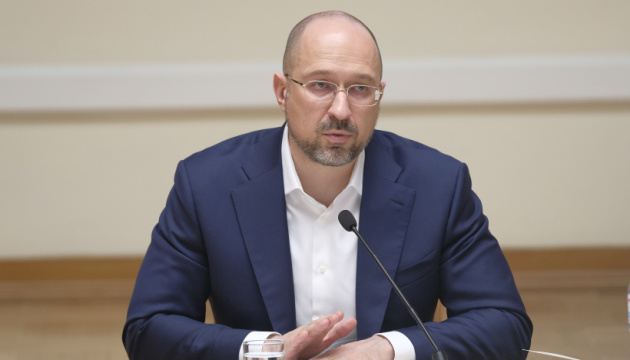 Shmyhal, Dombrovskis discuss trade and economic cooperation between Ukraine and EU
On November 19, Prime Minister of Ukraine Denys Shmyhal held an online meeting with Executive Vice President of the European Commission Valdis Dombrovskis.
The parties discussed the progress of reforms in Ukraine and trade and economic cooperation between Ukraine and the European Union, according to the Government portal.
Shmyhal told Dombrovskis that this week the Verkhovna Rada had passed a law on the reorganization of communities and districts, thereby, in fact, completing the decentralization reform.
"We have already transferred to local governments agricultural lands and an independent budget worth more than UAH 500 billion. This week, the second round of local elections will take place, so along with the land and money, the power will be devolved to the regions," the PM stressed.
He added that with the adoption of the law on the reorganization of districts, all the district state administrations, i.e. of the subregional level, will be reformed. "And from January 1, the decentralization reform will fully operate in our country," Shmyhal stressed.
The Prime Minister expressed gratitude to the European Union, which has made significant efforts "to ensure that this reform is successful and complete, despite all the difficulties."
During the meeting, Shmyhal and Dombrovskis discussed issues of bilateral trade and economic cooperation. In particular, the PM proposed to hold a meeting with trade experts to develop joint initiatives.
PM Denys Shmyhal thanked Vice-President Valdis Dombrovskis and the European Union for their continued support of Ukraine in the fight against Russian aggression, the implementation of reforms, and the European integration and Euro-Atlantic aspirations. The PM also expressed hope for a successful meeting of the EU-Ukraine Association Council scheduled for December this year.