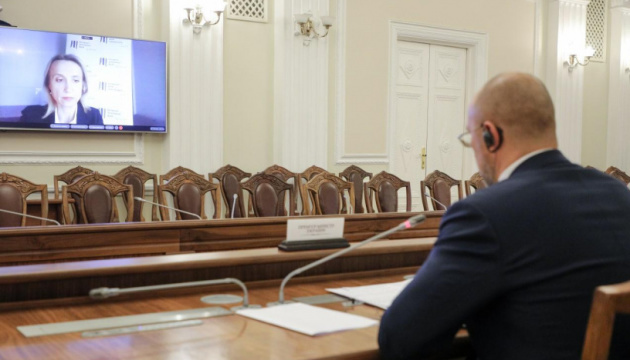 Ukraine wants to purchase coronavirus vaccine using funds from project with EIB
Prime Minister of Ukraine Denys Shmyhal and Vice-President of the European Investment Bank (EIB) Teresa Czerwińska during a meeting discussed the financing of joint investment projects and the expansion of cooperation through new programs.
The meeting was held online on November 18, Ukrinform reports referring to the Government portal.
The prime minister thanked the EIB for its readiness to consider an opportunity to redistribute a EUR 50 million resource under the joint project "Ukraine Municipal Infrastructure Program" to counter the COVID-19 pandemic.
"We will also be grateful for the earliest possible consideration of the use of funds under this program for the purchase of a vaccine against COVID-19. We expect to purchase 8 million doses of an effective and safe vaccine, which will be prequalified by the WHO, to vaccinate part of the population as soon as possible," said Shmyhal.
The prime minister told the EIB Vice-President that Ukraine is interested in expanding cooperation with the European Investment Bank, in particular regarding the financing of transport, energy sector and municipal infrastructure of Ukraine.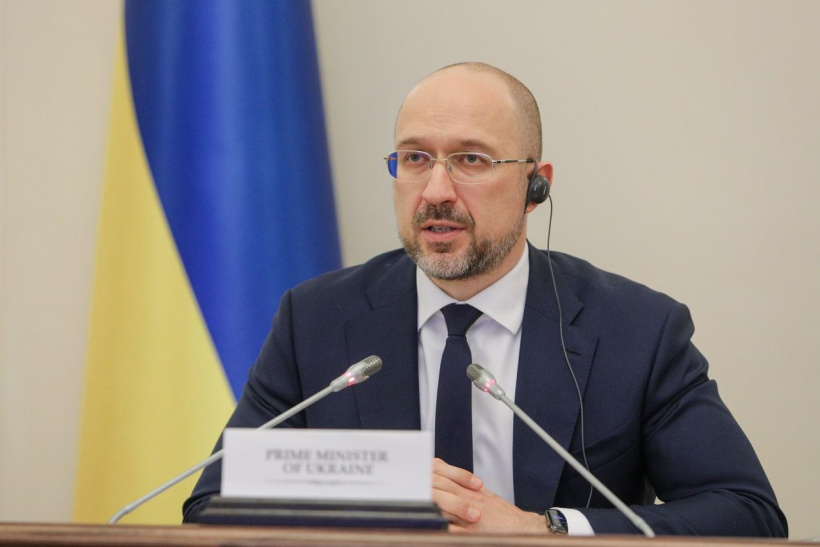 According to Shmyhal, Ukraine also hopes to sign the Ukraine Urban Public Transport FL II project in December, aimed at upgrading the rolling stock of urban public electric transport in towns and cities, as well as the Eastern Ukraine: Reunification, Reconstruction and Revival project (Project 3B) to help rehabilitate roads infrastructure in Luhansk regions aimed to support the agricultural sector.
"We value the cooperation between Ukraine and the European Investment Bank. We believe that together we will be able to work out possible mechanisms to support Ukraine during the pandemic," said the prime minister.
For her part, Ms. Teresa Czerwińska commended the cooperation between Ukraine and the EIB and the Government's determination to continue reforms. Ms. Vice-President stressed that Ukraine remains a high priority for the European Investment Bank.
iy