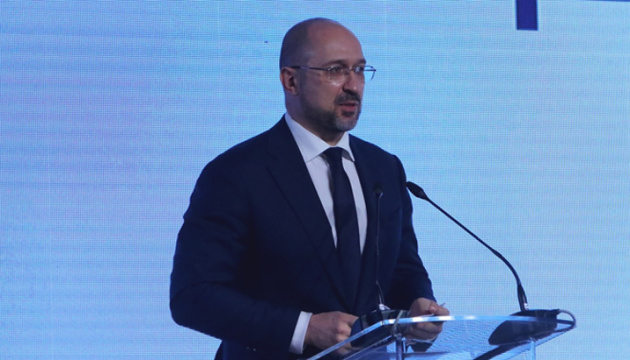 PM Shmyhal: Ukraine has lost one trillion dollars over past decade
Ukraine has lost one trillion dollars over the past ten years due to unfulfilled potential.
"The main questions were whether we have fulfilled our potential, what the results of the country's governance in previous years are, and how we look like compared to our neighbours. Today we have a clear answer: one trillion dollars of GDP over the past ten years is the unfulfilled potential of our country. Ukrainian citizens lost one trillion due to constant changes in vectors, incomplete reforms, absence of long-term economic strategy, corruption, inefficient governance," Prime Minister of Ukraine Denys Shmyhal said during the presentation of the country's economic audit, an Ukrinform correspondent reports.
He added that the Government invited everyone to rethink Ukraine's economic potential and to see the country's future in a new perspective.
"Back in the spring, realizing the challenges facing the country, the President set a task for our Government to determine what we enter the new decade with. We cannot set realistic goals for the coming years without the analysis of the current situation," Shmyhal said.
The Government's goal is to fulfil the potential of the economy and make the country successful, he stressed.
At the Cabinet's meeting on November 4, Prime Minister Denys Shmyhal said that Ukraine's economic breakthrough was an ambitious goal of the Government. He also informed that the Cabinet of Ministers had elaborated a vision of Ukraine's economic development until 2030 for the rapid recovery of the Ukrainian economy. According to the Government's forecasts, the Ukrainian economy will begin to recover due to public investment and business support starting from 2021.
ol