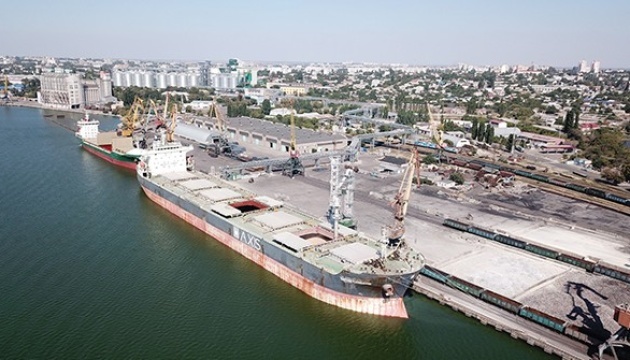 South Korea's largest metallurgical company starts purchasing grain from Ukraine
The official opening of the Posco grain terminal in the Mykolayiv seaport "Mykolayivsky KKHP" took place in September 2019.
Posco International Corp., a trading unit of South Korean steel conglomerate Posco specializing in the grain business, imported last week 68,000 tonnes of feed wheat from Ukraine in partnership with the country's largest feed grain importer, Nonghyup Feed, metallurgprom.org informs.
Out of the total amount, 41 thousand tonnes were imported through the Ukrainian Grain Terminal built by the trading company in Ukraine in September last year. This is the first import of feed grain from an overseas grain terminal of the Korean company.
Korea uses 3.43 million tonnes of wheat every year, but its wheat production is less than 20,000 tonnes accounting for less than 1 percent of its needs.
Chairman of the Posco metallurgical company Choi Jong Woo took the initiative to develop the food business as part of 100 group reform projects in 2018. In September last year, a grain terminal with a capacity of 2.5 million tonnes was built in Ukraine as part of this initiative.
"Amid the growing instability in the global grain market, the company aims to turn the food business into the next growth engine and create a stable food procurement system to ensure the country's food security," Joo Si-bo, President and CEO of Posco International, said.
ol