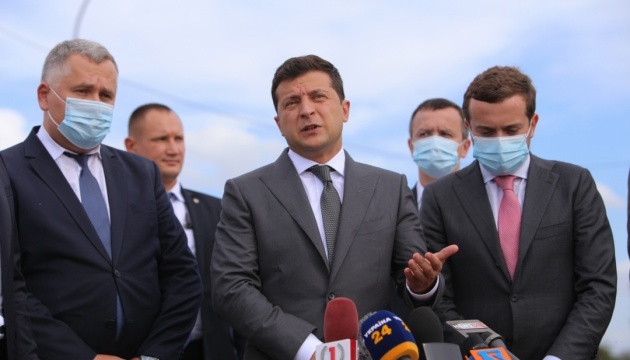 Zelensky announces construction of new airport in Zakarpattia region
Ukrainian President Volodymyr Zelensky has announced the construction of a new modern airport in Zakarpattia region, and there are currently three options for its location.
He said this at a meeting with journalists as part of his visit to Zakarpattia region on Friday, September 25, according to an Ukrinform correspondent.
"I know that we will build a modern international airport in Zakarpattia region. We have three options for its location. We are already envisaging money in next year's budget so that we have the initial work done on the construction of this airport," Zelensky said.
He recalled that an agreement was signed with Slovakia on September 24, which will allow Uzhgorod Airport to resume its operations. According to him, it is planned to upgrade this airport so that "it becomes normal, modern, viable."
At the same time, he stressed that according to the geographical location, it is impossible to build a large aviation hub at the site of the airport and extend its runway.
On September 24, Ukrainian Infrastructure Minister Vladyslav Kryklii and Minister of Transport and Construction of Slovakia Andrej Dolezal signed a bilateral intergovernmental agreement on the provision of aviation operational services by their Ukrainian provider in a designated part of Slovakia's airspace relative to Uzhgorod Airport. This will help resume the full functioning of the airport and connect Zakarpattia region by air with other regions of Ukraine, as well as other countries.
op