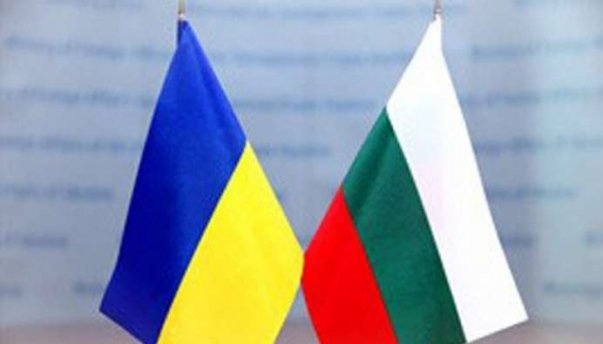 Shmyhal suggests resuming work of Ukraine-Bulgaria intergovernmental commission on economic cooperation
Prime Minister of Ukraine Denys Shmyhal has stressed that Ukraine is interested in deepening bilateral relations with the Republic of Bulgaria and suggested resuming the work of the Ukraine-Bulgaria Joint Intergovernmental Commission on Economic Cooperation.
"Unfortunately, the Commission was summoned 10 years ago last time, so we have to resume its work. Holding regular meetings of the Commission will contribute to the further growth of bilateral trade and investment cooperation between our countries," Prime Minister of Ukraine Denys Shmyhal said at a meeting with Deputy Prime Minister for Judicial Reform, Minister of Foreign Affairs of the Republic of Bulgaria Ekaterina Zaharieva, the Government portal reports.
The Head of the Government of Ukraine noted that the trade turnover of 2019 between the countries had exceeded USD 1 billion. Therefore, efforts should be united to overcome the negative effects of the pandemic and to restore bilateral trade volumes. As Denys Shmyhal emphasized, Ukraine-Bulgaria Joint Intergovernmental Commission on Economic Cooperation is among the important instruments of bilateral economic cooperation.
Shmyhal and Zaharieva agreed to hold the Ukraine-Bulgaria business forum in Sofia in 2021. A meeting of the Ukraine-Bulgaria Joint Intergovernmental Commission is to take place within the framework of the forum.
The parties also raised issues of strengthening economic cooperation, military-technical cooperation, as well as discussed the prospects for the development of transport and tourism industry, which was negatively affected by the spread of COVID-19.
For his part, the Prime Minister noted the importance of launching an international checkpoint across the state border for ferry, passenger and freight services between Orlivka (Ukraine) and Isaccea (Romania).
"This will allow the countries to increase the tourist flows and expand business contacts between our countries as well as to provide an opportunity to improve direct road transportation. It is also crucial to make efforts to sign an agreement simplifying the conditions of transportation of goods in the direct international railway-ferry connection Chornomorsk Sea Port – Varna Ferry Complex", the Prime Minister said.
In turn, Ekaterina Zaharieva noted that Bulgaria supported Ukraine's aspirations for integration with the EU and NATO. She expressed gratitude for the preservation of the Bolgrad district and its community, which plays an important role in the development of bilateral relations.
Shmyhal thanked Zaharieva and the Republic of Bulgaria for their consistent support for the sovereignty and territorial integrity of Ukraine and its path towards European and Euro-Atlantic integration.
ol