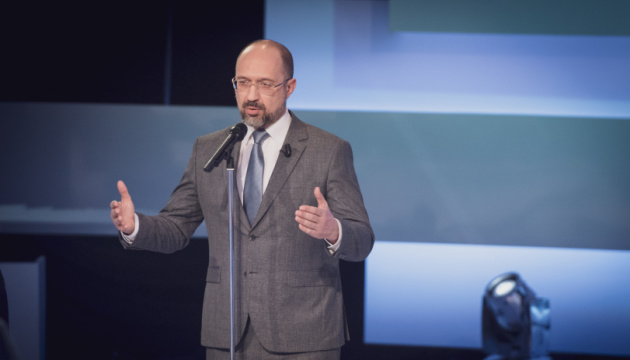 International partners to help transform coal regions – Shmyhal
Ukrainian Prime Minister Denys Shmyhal has said that the coal industry is the basis of the economy of many industries: energy, metallurgy and chemical industry, and also has significant social importance for single-industry cities, of which there are more than 60 in Ukraine.
The PM said this during a working trip to Donetsk region on August 30, the press service of the Government portal reported.
"A separate issue is the fair transformation of coal regions. We are talking about the situations when production is completed and mines are closed. We cannot just leave it. The question is: how the monocities will exist, what will happen to the mines, how people and communities that depend on these enterprises will live," Shmyhal said.
The PM added that the Government had consulted with international partners on this issue.
"We spoke about this during our talks with German Chancellor Angela Merkel and U.S. Deputy Secretary of State Stephen Biegun. We explained this problem to them. They have similar experience; they provide relevant projects and are ready to provide funding, specialists and experts. This is a long-term work. It is strategic and will take years to transform the coal regions. This is our strategy," he stressed.
Shmyhal also noted that today there are no wage arrears to miners. "In March of this year, we, together with the President, held a meeting with the miners. The President promised the mine workers to pay all wage arrears. And the Government is keeping its promise to the miners," he said.
At the same time, Shmyhal added that the issue of current accounts payable and receivable and debt for electricity remains unresolved. "This issue is more complicated and each company must address this issue individually. The total amount is over UAH 29 billion. The Cabinet of Ministers will work with enterprises and miners' trade unions to solve the problems that have accumulated in recent years," the head of government said.
ish