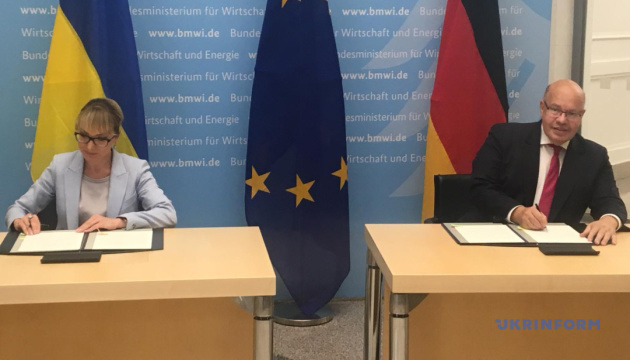 Ukraine, Germany sign energy partnership statement
Ukraine and Germany have signed the "Joint Statement on Launch of Energy Partnership."
As an Ukrinform correspondent reports, the document was signed by Acting Minister of Energy of Ukraine Olha Buslavets and German Federal Minister for Economic Affairs and Energy Peter Altmaier on August 26.
"The main goal of the energy partnership is to improve and create a sustainable energy infrastructure, in particular by increasing the use of renewable energy sources and energy efficiency," reads the document posted on the German Ministry's website.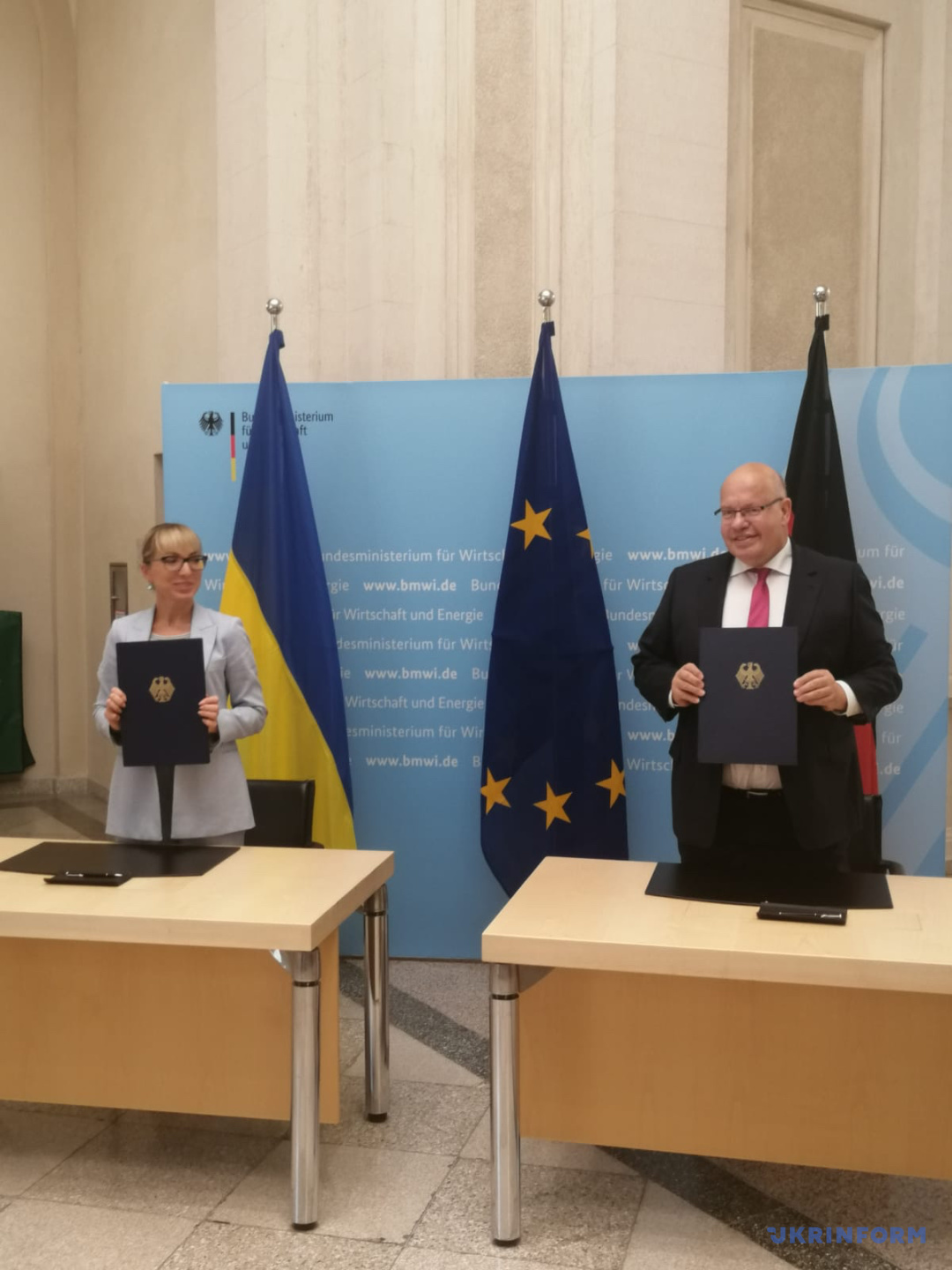 It is noted that both sides are aware of the urgency of the situation in the energy sector of Ukraine which imports about 38% of energy and mainly relies on fossil fuels that have a corresponding impact on climate. Thus, the high costs of energy production in Ukraine are a great burden on the population and the economy, the signatories stressed. Against this background, both sides emphasize the urgency for Ukraine to use the significant potential of renewable energy sources and energy efficiency and develop a modern energy system, benefiting from the experience of Germany and its technical support.
"I am very glad that we are further intensifying our bilateral cooperation in the energy sector and that we are constantly supporting the modernization of the energy sector in Ukraine through an energy partnership," Altmaier said after the document was signed.
According to him, the energy partnership provides both sides with an important basis for political dialogue in the energy sector and will allow the countries to further expand bilateral cooperation on energy and climate protection and make it more effective.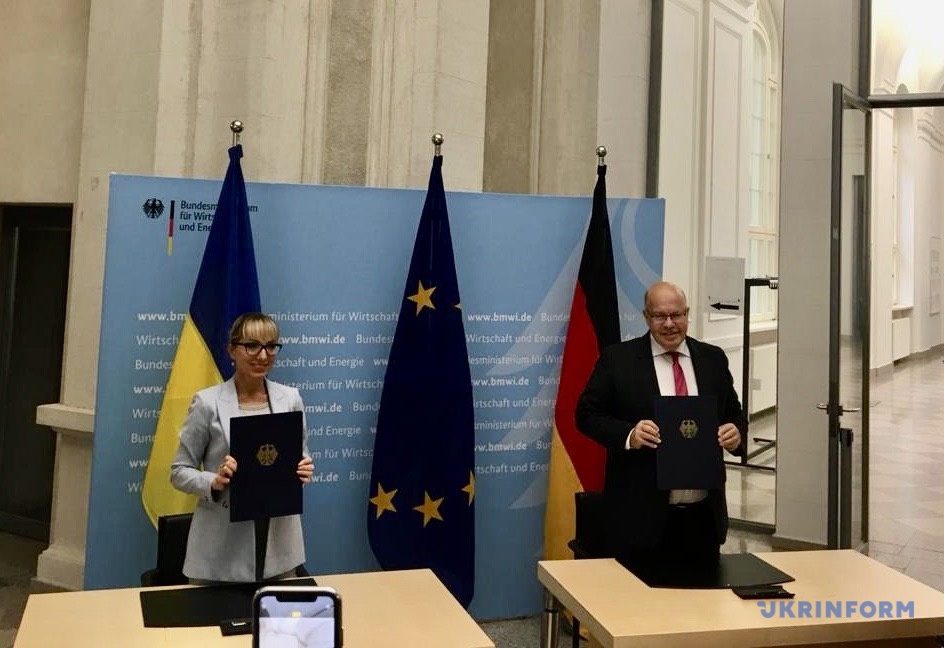 The Government of Germany has been actively cooperating with Ukraine within the framework of bilateral projects for many years. The main directions of this interaction are the improvement of the energy efficiency of buildings and industries, modernization of electricity, expansion and integration of renewable energy sources, and reduction of CO2 emissions.
During Buslavets' visit to Berlin, cooperation in the transformation of Ukraine's coal regions and future hydrogen cooperation were discussed. The German Federal Ministry for Economic Affairs and Energy will work closely on these issues with the German Energy Agency and the German Agency for International Cooperation.
ol