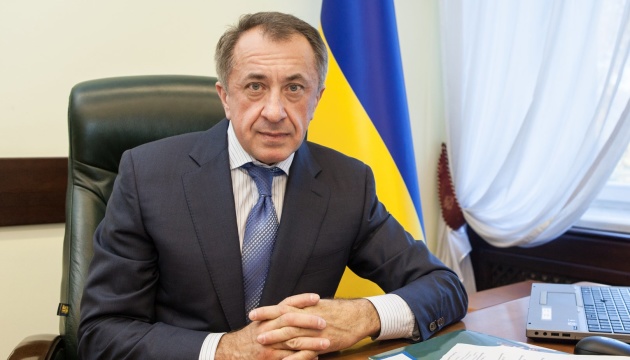 Danylyshyn doubts Ukraine can get two tranches from IMF this year
Chairman of the Board of the National Bank of Ukraine (NBU) Bohdan Danylyshyn has said that the receipt of two tranches from the International Monetary Fund in 2020 is unrealistic and called for a revision of the conceptual framework for cooperation with the IMF.
Danylyshyn wrote this on his Facebook page, according to an Ukrinform correspondent.
"Obviously, the baseline scenario of receiving two tranches by the end of this year - in September and December - is unrealistic. We can most likely expect the receipt of one tranche in the fourth quarter of 2020," he said.
At the same time, according to Danylyshyn, the conceptual framework for cooperation with the IMF should be revised during the planned revision of the cooperation program, taking into account Ukraine's interests.
"Cooperation with the IMF will continue. Support from international partners remains one of the most important factors of macrofinancial stability in Ukraine. At the same time, the planned revision of the program with the IMF, in my opinion, should be accompanied by a revision of the conceptual framework for cooperation and its focus on support for the national interests of Ukraine, not just international investors," he said.
In his opinion, the priority of the cooperation program should be support for reforms aimed at ensuring sustainable economic growth and improving the welfare of Ukrainian citizens.
On June 9, 2020, the IMF approved an 18-month Stand-By Arrangement for Ukraine worth $5 billion. On June 12, Ukraine received the first tranche in the amount of $2.1 billion. The remainder was split into four more tranches.
The new program aims to help Ukraine to cope with COVID-19 pandemic challenges by providing balance of payments and budget support, while safeguarding achievements to date and advancing a small set of key structural reforms, to ensure that Ukraine is well-poised to return to growth when the crisis ends.
The IMF approved the previous program for Ukraine in December 2018. Ukraine received a single tranche of $1.4 billion.
In December 2019, Ukraine and the IMF agreed on a $5.5 billion Extended Fund Facility (EFF). However, Kyiv did not fully comply with the Fund's requirements.
op