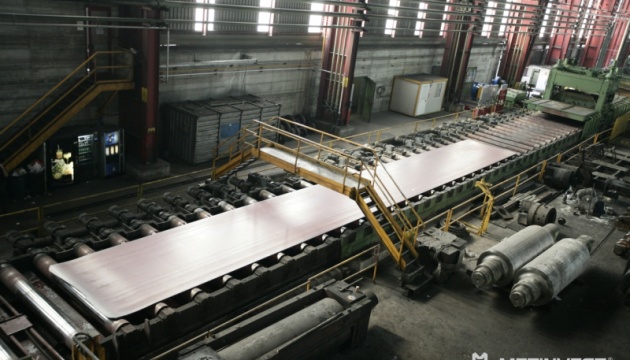 Metinvest's output of hot metal, crude steel grows by 1 percent
In 1H 2020, Metinvest Group's hot metal output and crude steel output grew by 1 percent.
"In 1H 2020, hot metal output at the Mariupol steelmakers edged up by 1% y-o-y to 4,066 kt, due to an increase in production at Azovstal of 97 kt after blast furnace no. 3 was launched following a major overhaul and upgrade in June 2019. At Ilyich Steel, hot metal output decreased by 39 kt amid the major overhaul of blast furnace no. 3 in 4Q 2019 and 1Q 2020, and its rescheduled launch due to lower demand, as well as the major overhaul of blast furnace no. 4 in 2Q 2020," reads the press release of Metinvest on 2Q and 1H 2020 operational results.
As noted, Group's crude steel output grew in 1H 2020 by 1% y-o-y to 3,963 kt, primarily due to an uptick in production at Ilyich Steel of 38 kt amid a reallocation of hot metal to steelmaking after the launch of new equipment.
Metinvest is an international, vertically integrated mining and metals company. The Group comprises mining and metallurgical assets in Ukraine, Europe and the US, complemented by a global sales network. Metinvest manages the complete production chain, from extracting iron ore and coal to manufacturing semi-finished and finished steel products. With assets close to key railway lines and ports, Metinvest can supply raw materials and steel products anywhere in the world.
ol