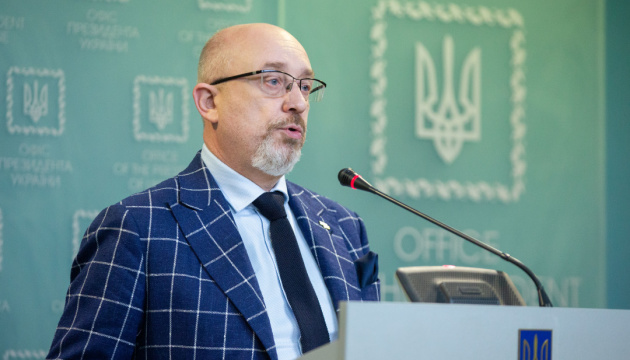 France to give Mariupol EUR 64M loan for drinking water project
France will provide Mariupol with a EUR 64 million loan at 0.08% per annum for a project to provide the city with drinking water, Ukraine's Deputy Prime Minister, Minister for Reintegration of Temporarily Occupied Territories Oleksiy Reznikov has said.
"We are talking about a soft loan of 64 million euros for 30 years with a ten-year grace period at a rate of 0.08%. With these funds, a filter station and water intake systems will be built in Mariupol, and the necessary research on where exactly and how exactly to draw and provide drinking water for the city, which is home to almost half a million residents, will be conducted," he said.
According to the official, the project is aimed at providing Mariupol residents with drinking water of the highest standard and quality.
French Ambassador to Ukraine Etienne de Poncins, in turn, recalled that Ukrainian President Volodymyr Zelensky, at an investment forum in Mariupol last October, called on the international community to strengthen its presence in eastern Ukraine.
He said that with this project and with another project, which is already being planned in the north of the Luhansk region, France was joining the development of Donbas.
The diplomat said that the drinking water project in Mariupol was launched in January 2019, and financial and administrative procedures have been carried out since then.
"All engineering work will begin in the coming weeks. Our political goal is to do all we can to make sure that a new drinking water station was commissioned in Mariupol in 2023 or at the latest in 2024," de Poncins said.
At the same time, Ukrainian Finance Minister Serhiy Marchenko said the project required the signing of a sub-loan agreement between the Finance Ministry, the Ministry for Reintegration of Temporarily Occupied Territories, the city of Mariupol and a utility company, which was signed during a briefing.
"The positive experience of Mariupol will be a signpost for other cities that such projects can be implemented. The project is extremely attractive - both the terms and the loan rate are extremely attractive," Marchenko said.
According to background information provided by the Ministry for Reintegration of Temporarily Occupied Territories, the project envisages the construction of a drinking water plant using French technologies, as well as the modernization of the associated infrastructure in Mariupol.
The project also foresees, taking into account the use of water resources of the reservoir, the development by 2040 of a master plan for improving the city's water supply and sewerage system.
Leading French companies such as Stereau and Beten will help implement a large-scale project to modernize the city's drinking water supply system. Thus, French companies will provide support to Mariupol City Administration and the city's water supply company to improve the productivity and performance of the system.
op