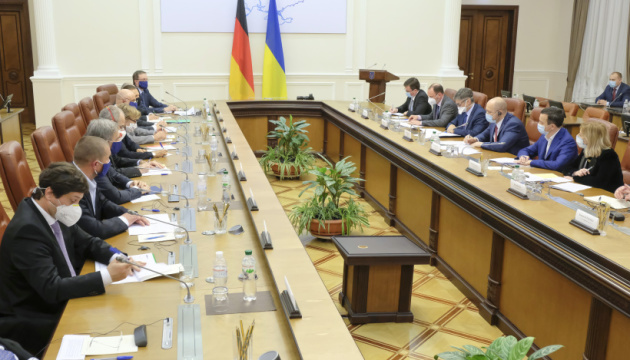 PM Shmyhal meets with representatives of German business
Prime Minister of Ukraine Denys Shmyhal has held a meeting with representatives of the business community of the Federal Republic of Germany with the participation of Ambassador Extraordinary and Plenipotentiary of the Federal Republic of Germany to Ukraine Ms. Anka Feldhuzen, according to the Government portal.
During the meeting, Shmyhal thanked "all investors who represent German business and invest in Ukraine, trust Ukraine, and pay taxes here."
"We are ready to cooperate, we are absolutely open. We are reforming our economy, our business regulation sector, we hope that the environment will only improve year after year and German business will feel it," he said.
At the meeting, the prime minister agreed with a proposal of German business circles to pay attention to such an instrument of investor protection as the Business Protection Commission within the Cabinet of Ministers.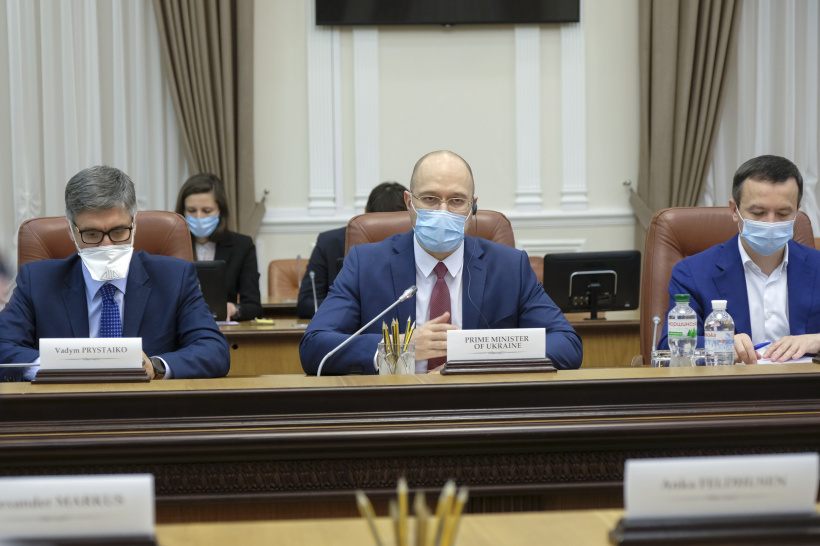 Shmyhal also told investors about the program for stimulating the economy to overcome the negative consequences of the COVID-19 pandemic and other key reforms implemented by the government.
He also noted that the decentralization reform is currently on its final stages, thereby allowing the formation of sustainable communities. In addition, Ukraine is reforming the Customs Service: "We want to transform our customs into the one with the easiest and fastest procedures among our neighboring countries. It is critical to introduce joint control and single databases with EU countries. I hope you will feel the result of the customs reform this year".
Among the participants in the meeting were Peter Ziegler, Head of the Economic Department of the German Embassy in Ukraine, Alexander Markus, Chairman of the Board of the German-Ukrainian Chamber of Commerce and Industry, and Ihor Petrashko, Minister for Economic Development, Trade and Agriculture of Ukraine.
iy